Holiday Season Recipe–Soft-Baked Gingersnap Molasses Cookies
As the holiday season has briskly fallen upon us, it seems as though everyone's craving for warm cookies has been at a seasonal all-time high. Fortunately, sallysbakingaddiction.com has a simple soft ginger cookie recipe that would satisfy any cookie-lover's palate. The recipe has less than 5 steps, and only takes about 30 minutes to prepare. Yields 30 cookies. To spice up the recipe, one can add chocolate chips in the center of the cookie for an extra-rich dessert. Here is Sally's recipe for soft ginger cookies (with some slight modifications).
Ingredients:
3 cups of all-purpose flour
1 teaspoon baking soda
2 teaspoons ground ginger
1 and 1/4 teaspoon ground cinnamon
1/4 teaspoon ground cloves
1/4 teaspoon nutmeg
1/4 teaspoon salt
3/4 cup softened butter (at room temp.)
3/4 cup dark brown sugar
1/3 cup dark molasses
1 egg (room temp.)
2 teaspoons vanilla extract
1/3 cup granulated sugar (for rolling the dough in)
Optional: 1 cup butterscotch chips, or white or semi-sweet chocolate chips
Directions:
In a large bowl, mix all dry ingredients (exempting the brown sugar). Set aside. In a mixer, cream the softened butter for approximately one minute on medium speed. Add the brown sugar, and beat the mixture until it is light and fluffy. After that, add the molasses, egg, and vanilla. Beat until creamy and smooth. Scrape down the sides as needed.
Slowly add the dry ingredients to the wet on low speed. 

Do not over mix

.* Cover the dough with foil and chill for 2 hours, or overnight.
Preheat oven to 350°F. Line a large baking sheet with parchment paper. Roll the dough into small 1-inch balls, and roll into the granulated sugar. Place the balls of dough 2 inches apart from one another. Bake for 8-10 minutes (precisely), until the edges are slightly brown. Remove from the oven, and, if desired, add 5-7 chips. into the center of the cookie.
Allow cookies to cool for approximately 2 minutes. Then, transfer the cookies from the baking sheet to a wire rack to cool completely. Can be stored in an airtight container for about a week.
*Note: I added about a teaspoon of milk into my dough, as it was quite dry. After mixing, the cookies had a good consistency.
These unconventionally soft gingersnap cookies capture the essence of the holiday season while tasting deliciously chewy.
About the Contributor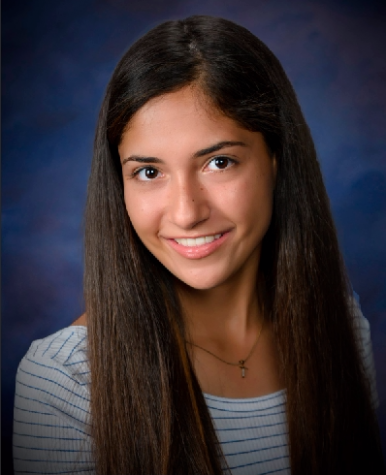 Tara Williams, Opinion Section Editor
Tara Williams is a Senior at Clayton High School, and has been on the Globe staff for four years. She is a co-Opinion Section Editor. Tara was born in South Africa, and then moved...