Stripping Down Gender Perspectives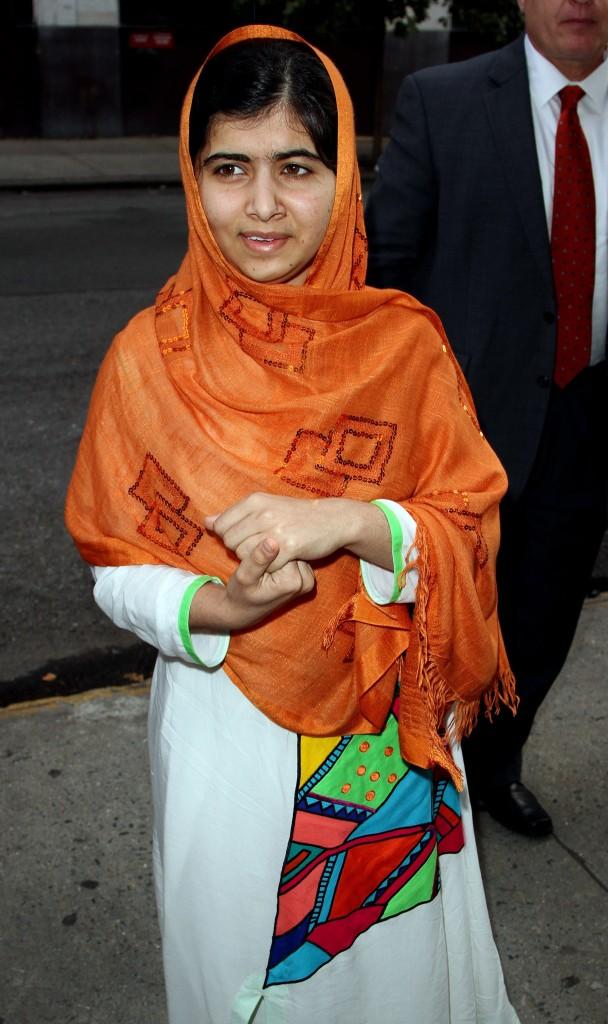 Women have a lot to show for 2013. Teenage human rights activist Malala Yousafzai made the front page of Time magazine's "100 most influential people" issue. More female directors were nominated this year for Emmys than ever before. The first black female lead was nominated for an Emmy since 1995. The first female anchor team lead "Newshour." Swedish movie critics rate films on gender bias. ESPN aired an entire program on Title Nine and female athletes since then. "Go Daddy" is changing their sexist advertising.
But the world doesn't notice these important steps for women when the more common image of female is bikini-clad, on a car, eating a hamburger and dripping in barbecue sauce.
What to do the female activists get to say when all the rest of the world hears is "Blurred Lines" or "Mirrors" while naked women dance on YouTube?
It's hard to challenge these stereotypes when you're "hysterical" or "on her period" or "another demanding woman." It becomes a whole new challenge to attempt to get rid of the bias when you have to conform to society's ideals just to be heard.
Boobs sell. Butts sell. Lips sell. But how much of that are real boobs, butts and lips?
The amount of Photoshop done to a woman as part of an advertisement is shocking and, frankly, disturbing. This way, anyone can model anything. The advertisement, in the end, won't look like the girl that walked in to the studio that morning anyway.
Several women have tried challenging the stereotypes already this year. Law students Adelaide Dunn, Olivia Lubock and Zoe Ellwood parodied Robin Thicke's "Blurred Lines" on YouTube. Their version, "Defined Lines" featured three fully-clothed women and several naked men dancing to a pop song, much like Thicke's three fully-dressed men and several naked women dancing to the well-known tune.
YouTube's response to naked women? Let it get millions of hits! But what about the video with nearly-naked men? Flag it as "inappropriate" and take the video down. Little did YouTube know they were playing right in to the feminists' hands.
The response was largely that if naked men and dressed women are inappropriate, what makes the inverse socially acceptable? Female dominance of men is something to turn away from, while male dominance of women is something to be admired.
The social double-standard that existed in 2013 and will continue to exist in the upcoming year can only be eliminated if something big is done.
One group that's looking to take a stand against stereotypical media is the Miss Representation Project. So far, they've produced a full-length film and several short video clips to provide information about how women are portrayed in the media and everything we can do to stop it.
It's important to recognize how society is warping the way we view others. The misrepresentation of females isn't the world's only problem.
As a nation, we're still working on legalizing gay marriage in all states and uniting together under freedom and rights for all. Despite the fact that this goal was stated at the very beginning of America's officially becoming a nation, it's clear that we're still working on it.
Your donation will support the student journalists of Clayton High School. Your contribution will allow us to purchase equipment and cover our annual website hosting costs.