Sharpness and Warmness: The Happy Medium of Both at Clayton's Mad Tomato
By Tara Williams
Mad Tomato, an Italian restaurant located in downtown Clayton, offers customers a wide variety of traditional Italian food with an American flare. The restaurant itself is decorated thoughtfully with wine shelves behind the bar and art-décor paintings covering the walls. A single nutcracker sat in the middle of the wine shelf and a warm hearth fire sizzled nearby, offsetting the sharp and clean lines of the room.
The ambiance was casual and inviting, and the server that attended to us shortly upon our arrival was lively and friendly. Her suggestions for our orders helped narrow down our meal selections of the night.
We ordered the calamari, Pasta Puttanesca and the featured dish of the restaurant, toasted ravioli. We also order the Funghi Pizza, which showcased their featured ingredient of Wild Ozark Forest Mushrooms.
The first dish to arrive was the calamari. Much to my surprise, the dish was served alongside banana peppers. I meticulously picked at one calamari while my father tried it, jokingly telling me, "I wouldn't like it."
I considered this a challenge. The salty and fatty flavors of the calamari were balanced with the sharpness of the banana peppers.
The next dish was the toasted ravioli, the restaurant's featured dish. The warm wafts of air from the dish reminded me of home. The toasted ravioli, considered a delicacy in St. Louis, was everything that I hoped it would be. The crispiness of the shell and the seasoning was perfectly balanced with the soft filling of the ravioli.
The next dish was the Pasta Puttanesca. I admired the colorful dish, which burst with red, green, yellow and brown. The pasta was homemade, and its imperfections–the bumps and clumps, the holes and the unmanufactured lengths of each strand–made the dish even more unique. Â The sauce was tangy and sweet, with quite a kick of chili.
Our final dish was the Funghi Pizza. The mushrooms were exquisite paired with spicy arugula.
Mad Tomato is the fusion of American and Italian cuisine, homeliness and hipness, sugar and spice, and everything nice.
About the Writer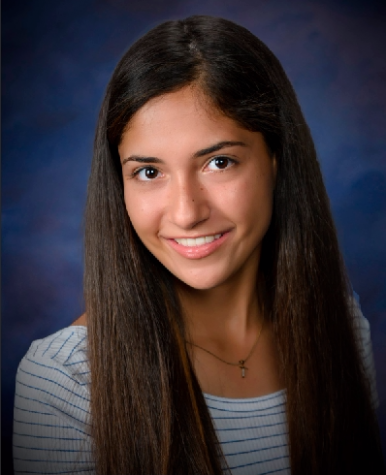 Tara Williams, Opinion Section Editor
Tara Williams is a Senior at Clayton High School, and has been on the Globe staff for four years. She is a co-Opinion Section Editor. Tara was born in South Africa, and then moved...