Rio 2 Review
With a catchy soundtrack including many original songs, a collection of famous voice-actors, and exceptionally well-animated characters, Rio 2 certainly measures up to its delightful predecessor, Rio. The film takes flight with the feathery protagonist of the first movie, Blu the Blue Macaw (Jesse Eisenberg), his wife Jewel (Anne Hathaway), and his three kids, living a luxurious life in the colorful Rio de Janerio. The birds are content with their domesticated life, with the exception of Jewel, who thrives in the wild and unpredictable Amazon rainforest. Jewel encourages the family to live on the wild side, and, soon enough, the family and their friends, Nico (Jamie Foxx) and Pedro (will.i.am) are brisked away to the Amazonian rainforest for "vacation". Jewel, Blu, and the family arrive at the rainforest to find a flock of Blue Macaws, whom they stay with. Many other plotlines twist through the story, including the epic comeback of the infamous bird-villain Nigel (Jemaine Clement), and his loyal sidekick, a poisonous frog Gabi (Kristin Chenoweth). A plethora of characters and plots to follow may overwhelm some audience members, but the extravagant finale of the movie ties up most loose ends and resolves the majority of lingering questions. For what the movie loses through plot flaws, it makes up for in animation, music, and dialogue. The Brazilian flare of the soundtrack and musical numbers are exotic and catchy, and the flamboyant colors of Rio de Janero and the Amazon Rainforest was impressive (specifically if one is watching the 3D version). The realistic animation of the familiar characters will astound audience members, and a myriad of stories to follow will excite, not overwhelm the audience. The musical numbers with the voices of the talented cast-members such as Chenoweth and Hathaway liven up the more morose parts of Rio 2, and are carefully embedded throughout the film. The movie offers the audience an enthralling audio experience that can be enjoyed with witty dialogue and a bag of popcorn. Rio 2 does not fail to impress, and, although it does not completely measure up to recent animated favorites such as Frozen, and The Lego Movie, Rio 2 is a family-friendly film that will have both the kids and adults laughing.
About the Contributor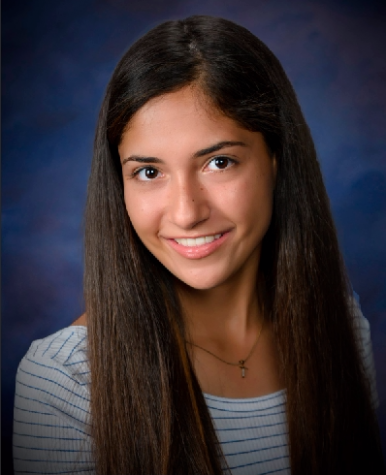 Tara Williams, Opinion Section Editor
Tara Williams is a Senior at Clayton High School, and has been on the Globe staff for four years. She is a co-Opinion Section Editor. Tara was born in South Africa, and then moved...