Magnificent Mottl
In just her second meet on the CHS girls' varsity swim team, freshman Kellen Mottl broke the girls' 100-yard breaststroke school record set by Lydia Welty, a graduate of CHS in 2016. Welty swam at a national level throughout her childhood and went on to swim on the NCAA Division I swim team at Indiana University.
Mottl started gymnastics at the age of 3 and expected to do the sport through high school. However, when she was 10-years-old, her mother encouraged her to start swimming.
"I tried out for [Flyers Aquatic Swim Team (FAST), a local club team], and I made it into the lowest group possible for the entire team. I was not good," Mottl said.
Mottl did not let her initial struggle derail her from enjoying this new sport. She decided to give up gymnastics to pursue swimming.
"I like how in swimming there are fewer ways to injure yourself," Mottl said. "In gymnastics, I would break and sprain my fingers a lot or would roll or twist my ankles. Also, I enjoy how in swimming you're only focusing on yourself and your own races. Unlike gymnastics, swimming is more yourself and your own times that you are trying to beat."
As an inexperienced swimmer, Mottl looked up to her friends on the team who were much faster than her and had been swimming for several years. These role models inspired Mottl to improve, and they ultimately helped her rise from the lowest group on the team to the highest group in only two years.
"
If you surround yourself with people faster than you, then you want to catch up to them.
— Kellen Mottl
"If you surround yourself with people faster than you, then you want to catch up to them," Mottl said.
Once she joined the highest group on the team, Mottl noticed significant improvement as a result of more frequent and challenging practices.
This past summer, Mottl left FAST and joined the Clayton Shaw Park (CSP) Swimming Team.
On CSP, Mottl swims in the Elite group, which is the most competitive group on the team and includes many of the top swimmers in the St. Louis area.
In addition to switching swim teams over the summer, Mottl moved schools. Throughout middle school, she attended Visitation Academy but decided to transfer to Clayton for high school.
"At first I was hesitant to join the swim team at CHS just because I did not know what to expect. But I realized it would be a good way to make friends and meet new people while also doing the sport I love," Mottl said.
Mottl has no regrets about joining the team.
"I like how on the CHS team everyone is super supportive of each other. I enjoy how high school swimming is more close-knit [than club swimming] and there is a tighter team bond," Mottl said.
While swimming on the CHS varsity girls' team, Mottl continues to swim in the Elite group on CSP.
Balancing CSP and CHS swimming along with a rigorous schedule at school is challenging and demanding.
There are some days when Mottl attends three different swim practices.
Mottl's CSP group has practices before school two days during the week at 5:15 a.m. After attending this practice, Mottl goes to school and then attends her CHS swim practice after school. Then she often goes to an evening CSP practice.
"It's sort of challenging during the day because you get really tired when you have multiple practices each day," Mottl said.
Mottl's work ethic does not go unnoticed by her coaches at CHS.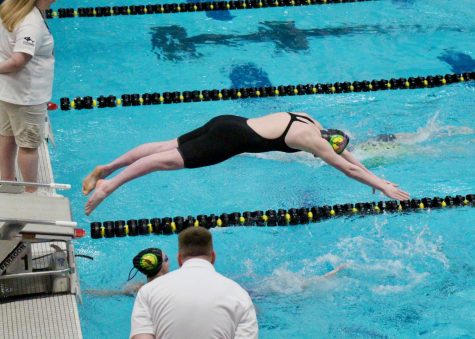 Katelyn Long, assistant coach of the CHS girls' varsity swim team, said, "It's really fun to watch Kellen swim because you can tell how competitive she is. Even though she is extremely tired, she still races hard, and I think that is very important for other swimmers to see."
Although Mottl is only a freshman, she is one of the most experienced and skilled swimmers on the CHS girls' varsity team.
"She definitely leads by example. She works hard. She tries hard. She does all the right things," head coach David Kohmetscher said.
The coaches hope that Mottl's successes in the water will motivate other swimmers on the team.
Mottl's positive attitude also helps her lead by example as her positive energy spreads throughout the pool.
"She just has a really positive spirit, and I think that has a great effect on the team. Because she's so laid back and happy, other swimmers are always laughing and smiling," Long said.
Mottl has proved that she will be instrumental to the success of the CHS girls' swim team.
She already holds one school record and hopes to break many more records throughout her time at CHS.
Mottl also holds records in club swimming.
She recently broke the 50-yard breaststroke, 50-meter breaststroke, 200-yard medley relay and 400-yard medley relay Ozark Region records for her age group.
The Ozark Region is comprised of the club swim teams in eastern Missouri and southern Illinois. Being the fastest swimmer of all time in the Ozark region to swim those events is an incredible achievement.
In addition to these records, she has recorded times that qualify her for national level meets.
Despite these countless achievements, Mottl remains humble.
"She has the right attitude. She is very humble about her abilities. She is a great member to have on your team," Long said. "When she walked out on the pool deck on the first day of practice, you wouldn't have known how fast she was. There was nothing she did to try to make it known that she is a good swimmer. She just showed up and was ready to go and got in the pool like everyone else."
Mottl hopes that her years on the CHS swim team will help her achieve her goals and improve as a swimmer.
"I would like to attend Junior Nationals and meet college-level swimmers and see how they reached that level," Mottl said. "I would like to get better at all my strokes, especially butterfly, since I am not that good at it right now, so I can place in more events. I would also like to lower the 100 breaststroke record at Clayton and break other records too."
After high school, Mottl plans to swim in college, and she hopes to swim on a Division I team.
Mottl's coaches see a great amount of potential in her.
"I imagine she will be top eight at state this year, if not top three. She has already set one school record and will definitely set more. She has a ton of potential," Kohmetscher said. "Her times for being a freshman in high school are very respectable. If you project her times out four years from now, she is definitely a Division I caliber swimmer."
Leave a Comment
Your donation will support the student journalists of Clayton High School. Your contribution will allow us to purchase equipment and cover our annual website hosting costs.
About the Contributors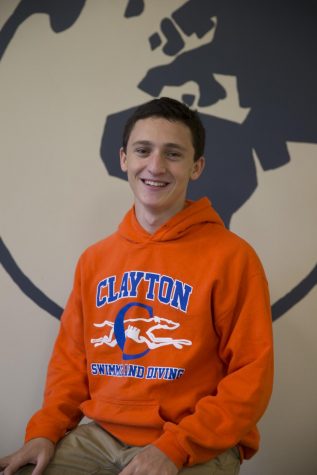 Daniel Cohen, Sports Section Editor/Business Manager
Daniel Cohen is a senior at Clayton High School. This is his third year on staff and he is the business manager and the sports section editor. Along with Globe, Daniel is part...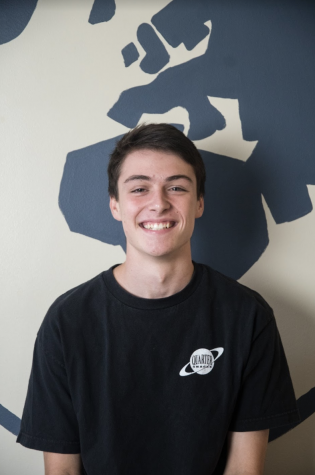 Jimmy Malone, Page Editor
Jimmy Malone is a junior at CHS and joined Globe last year as a sophomore. In addition to Globe, Jimmy is involved in DECA, basketball, cross country. He is also the junior class...