Victorious Volunteen
Hang on for a minute...we're trying to find some more stories you might like.
To many CHS students, earning community service hours is an important part of their high school life.  This fall, sophomore Josie Gillette took the lead in rebuilding Volunteen at CHS, a club that provides local community service opportunities for students to volunteer in the community and earn community service hours.  Gillette was a member of Volunteen last year, so when nearly all of Volunteen's leaders graduated, she decided to take over.
Volunteen has quickly become a popular addition to Clayton's clubs.  Many CHS students have joined the club and participated in the service opportunities. Gillette also feels that Volunteen brings important opportunities to students.
"I think volunteen is really important to CHS because it encourages kids to help out their community, and gives students connections to volunteer," Gillette said.
Volunteen members have participated in many service events in the community. For example, in December, the club took part in a sandwich brigade at The Church of St. Michael & St. George. At the sandwich brigade, Volunteen members along with members of the church made dozens of sandwiches for homeless people in the STL area. Volunteen also partnered with MOD pizza in Clayton for a fundraiser on January 17. Parts of the checks of students who mentioned Volunteen at MOD were donated to Volunteen. Volunteen members also met at the restaurant that evening for a fun bonding dinner. Most recently, Volunteen decorated cookies with residents of Sunrise nursing home.  Students were able to talk to seniors at the nursing home, decorate cookies with them, and learn about life at Sunrise.
Many opportunities have already been available to students this year and more are still to come.  This spring, the club will be working on a garden project to help improve the community created by freshman Gabrielle McAuley. The club is also hoping to host a soccer clinic in April.  "Depending on time, we might also have a soccer clinic focused on allowing kids on the spectrum to play," said Gillette.  
Volunteen has quickly amassed a large following at CHS and will continue to help the community in the future.
About the Contributors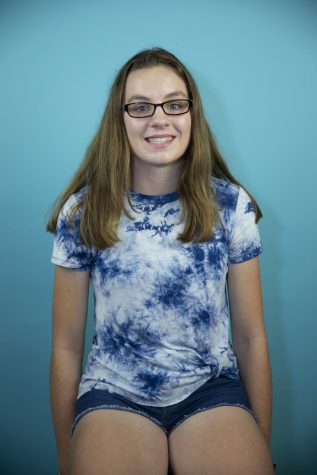 Ruthie Pierson, Page Editor
Ruthie is a junior at Clayton High School. This is Ruthie's second year on the Globe, and she is a page editor.  She joined globe last year because of her interest in writing...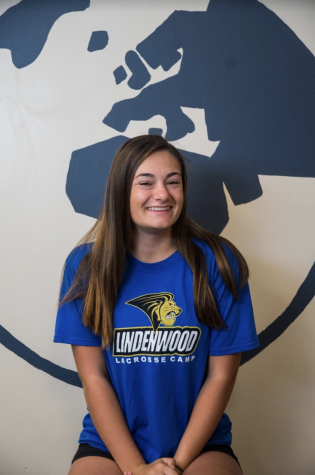 Izzy Clark, Photographer
Izzy is a junior and a photojournalist. This is her second year on Globe, and she is excited to learn more about photography and meet new people.