From the Editors
At the beginning of this school year, we posed a challenge to our graduating class.
In the midst of the frenzy surrounding college applications, could we still make the most of our final year at CHS?
We hope that what we take away from the building that has become our second home includes more than just a GPA and a tentative plan for the future. Because although in a way senior year is about taking the first step into your future, a future that you have worked towards throughout your high school career, it is also the culmination of four years of growth, relationship-building and personal discovery that will shape who you become as much as any college.
So here, at the end of one road and the beginning of another, we think it's an appropriate time to reflect.
It's been only 345,000 minutes since we began our journey as seedlings in this garden of education. We, alongside our 200 other peers, were eager to photosynthesize under the guidance our teachers and mentors, in hopes of one day being able to pass along this knowledge and provide the fertilizer for another seedling's journey.
We probably should have listened when Dr. Turley warned us against using over-the-top analogies.
Our four-year trek did not come free of hiccups. The journey often seemed to have more downs than up, and the encompassing stress often made us call into question whether the ends truly justified the means.
But in retrospect, our perseverance through the drudgery of homework and tests may have taught us a little more about ourselves.
Besides how to solve differential equations and analyze rhetorical appeals, beyond time-management skills and study strategies, Clayton has showed us how to be valued members of a larger community. The school offers so many opportunities to find your niche, to find a place in a club or classroom where you can excel and contribute your unique talents and insights, but it is up to each student to take initiative and seek this outlet for success.
This diverse environment has allowed us to grow as people as well as learners, our thinking challenged by others who view the world through a different lens. However, as we examine in this issue's cover story, this diversity is threatened.
The District prides itself on developing students into well-rounded people through its "whole-child" principal. According to the District website, one of the core values it tries to promote in its students is inclusivity, "by valuing individual differences and the contributions of a diverse student body and staff." However, with the number of minority students brought to the District through the VST program poised to drop significantly over the next few years, the ability of administrators to provide this diverse environment is seemingly imperiled.
Our own experiences in Clayton schools have molded us into the people we are today, and we hope that the District will continue to provide this enriching educational experience in the years to come. Interacting with a diverse group of inspired learners on a daily basis has prepared us for life outside of Clayton, and now it is time for us to leave the community that has become a home.
As eager spectators, we have watched many seniors cross into the next phase of their lives. It is time for us to make that same walk across the stage, away from the comfort CHS has provided and into the unknown.
Goodbye, Clayton. Hello, world.
Leave a Comment
About the Contributors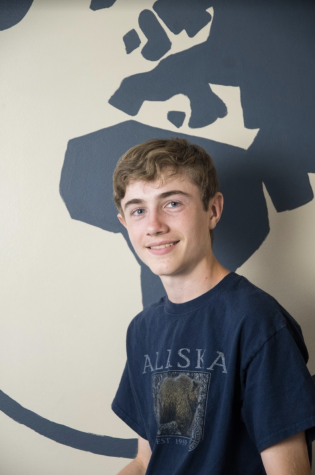 Jacob LaGesse, Editor-in-Chief
Jacob is a senior at CHS and this is his fourth year on the Globe. He is currently serving as the Editor-in-Chief, and in the past has served as Senior Managing Editor and News...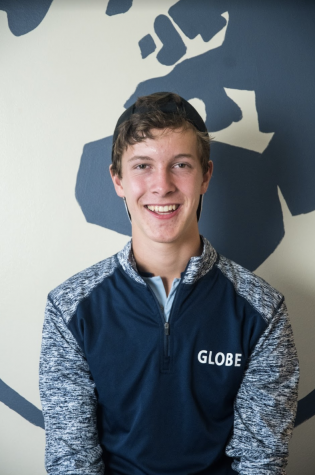 Michael Bernard, Editor-in-Chief
Michael Bernard is a senior at CHS. This is Bernard's fourth year on the Globe staff.  He is currently serving as the Editor-in-Chief, and in the past has served as Senior Managing...