The Youth Of Today: How Are They Doing?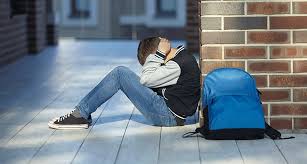 The state of the world today is taking a toll on adults worldwide, from the pandemic to increasing political divides to civil unrest over racial injustices. Adults, however, have the help of maturity and developed brains to carry them through the past year. Unfortunately, people under 18 do not have these advantages. How have recent events affected our youth?
I posted a survey online for those under 18 to fill out, and received 20 responses.
The ages of the participants ranged from 14 to 17, their political leanings ranged from centrist to leftist, and their responses were overwhelmingly pessimistic. 60% of them said they were exposed to the news on social media daily, while the other 40% were exposed to the news much less frequently, some from different sources. 50% identified as liberal, 40% as leftist, and 10% as centrist. 3 were from a racial minority, and 90% were not cisgendered heterosexual men.
Their responses to why they felt pessimistic about the world reveal that most youth feel let down by those in power, and by the nature of people in general.
Quotes from responses include "The literal denial of science by world leaders fills me with pain." "I think a lot of the most powerful world leaders aren't doing the right things to solve the world's problems, or at least those problems in their countries, and are in some cases making them worse." and "humans [freaking] suck."
65% of participants said they felt anywhere from slightly pessimistic to very pessimistic about their future. 85% were anywhere from slightly unhappy to very unhappy about the state of the world. This can mostly be attributed to current events, as 65% of participants say they have felt this way since their early to late teens, and the youngest participants were 14.
This reveals the reasons behind the rise of alt, emo, and punk styles online in younger demographics. These subcultures were created by disillusioned youth who wanted to express their anger and sorrow at the shambling mess of a world they were inheriting.
Now that today's teens are feeling the same anguish, the styles have been given new life. Currently trending on the app TikTok among young people in alt and punk subcultures is a sound bite from the song Cops / Dogs by Destructo Disk. It is used to express disapproval and vitriol against the police, often along with citations of brutality and someone lip syncing along in expressive makeup. The youth are often those who push for change historically, and we may have a new movement on our hands.
Participants in the survey sometimes cited the expansion of empathy and acceptance as what needs to change in the world: "First of all empathy needs to become the basis of all social politics. Profit cannot be the sole driving force of humanity." "People need to treat other people as people with feelings."
However, most answers talked about what needs to change in the political landscape, specifically concerning human rights and climate change.
"Climate change, all types of xenophobia, global poverty, world hunger, the shrinking middle class, I'm sad. :(" "We need to end climate change, stop homelessness, eradicate billionaire salaries, fight systemic racism, etc". "Our president and vice president. Our equality vs. equity system. Systemic racism. The basically concentration camps…"
These responses show a large degree of political awareness and an anger at injustice. It is clear that these teens see the world as full of problems, caused by people, which do have solutions.
However, there is a feeling of hopelessness in some of these kids. After all, the 80% of them that did not feel this way about the world since early childhood had the proverbial rug yanked out from under them when they felt as though the world was a safe place.
One participant answered, "That's the problem, everything needs to be scrapped to achieve a semblance of change- that's what makes it feel so hopeless." Another put it as "It feels like the world is burning down around me; everything is falling apart." A sense of hopelessness is to be expected in these situations, however it does not seem to detract from the participant's want for change.
The survey, unfortunately, was skewed in some ways that could not be avoided. I have quite limited reach on social media, as I am not on the more popular sites and my immediate circle where I do have an account is overwhelmingly left-leaning. I was unable to get as many responses as I would have liked, and the full political spectrum was not represented. Additionally, only 2 participants were not white, which was unfortunate. However, I feel I have accurately depicted the feelings of those teenagers who do believe that there are problems in the world.
The youth of today have been through more in one year than many people experience in a lifetime, and all before they can vote, drink, or even drive in some cases. This was bound to take a toll on their psyches, as demonstrated by the rise of punk, alt, and emo subcultures among young people online and the responses given by my participants. We can only hope that this anger and drive for change is utilized to fix the problems left behind by past generations, and used to heal wounds that have been left gaping for hundreds of years. Historically, it has been the youngest generation that has spearheaded change.
Leave a Comment
Your donation will support the student journalists of Clayton High School. Your contribution will allow us to purchase equipment and cover our annual website hosting costs.