Student-Centered Superintendent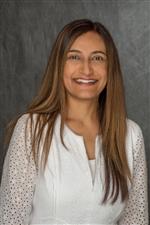 On September 11, 2020, Dr. Sean Doherty, Superintendent of Schools, announced his retirement from the School District of Clayton. On October 14, the Board of Education hired search firm Macpherson & Jacobson to conduct a nationwide search for a new superintendent. In January, the finalists were selected and interviewed. On January 20, the Board of Education announced that out of 22 candidates, they had unanimously selected Dr. Nisha Patel to serve as Clayton's next superintendent.
Dr. Patel received her Master in Administration from Missouri Baptist University and then went on to obtain her Doctorate at Maryville University. She began her career in 1999 teaching science in the Kansas City area. When she moved to St. Louis, she worked for the Rockwood School district teaching high school science and climbing up to serve as an assistant and associate high school principal before she became principal at Crestview Middle School in 2013. Dr. Nisha Patel, now, comes to the School District of Clayton from the Fox C-6 School District where she has spent the last five years. At Fox, Dr. Patel began as the Assistant Superintendent of Secondary Schools and has moved up to the Superintendent of the district.
The Globe interviewed Dr. Patel on Thursday, February 18. The first portion of the interview was recorded on our podcast, available on all streaming platforms as "The Globe." The second portion of the interview is below.
Some elements of this interview have been slightly edited for length and clarity.
Q: As vaccines have begun to roll out already, it looks like your incoming first school year will be a lot less affected by COVID-19 than this school year was, so what are your plans or ideas to reintroduce students into schools and address COVID-19 in the District?
A: I think the first thing that I would want to do is truly hear from the students; get some groups of students together and get their thoughts and their experiences on what this current year has been like for them, including our virtual students and our students that are in-person, and get their thoughts because one of my goals has always been to amplify student voices. I want to hear from the students in terms of "What are some challenges?" and hear some ideas because trust me when I say this, students always come up with better ideas anyway so why do we not tap into that resource more than we already do. Once we hear from them, that would help guide the next steps on how to reintroduce our students to an era, hopefully, post-COVID. I still think if you're trying to predict it we'll still have some challenges with COVID, but how do we mitigate those as much as possible? I think, again, it's talking to our staff, it's talking to our students, and coming up with plans like that. I truly believe that even this year, right now, we're in February, we still have a few more months to go and our students should already be feeling a part of the year, even though it's a little crazy and it's a little challenging, I think that hopefully, come August, it's almost a smoother transition and it's not something that we're starting all over from. So I truly believe in almost planting those seeds for now and being proactive at that approach.
Q: There have been increasing numbers of mental health issues and disorders, so how do you plan on addressing mental health in the classroom and helping students who struggle with mental health disorders?
A: That is a really big concern, actually, the World Health Organization said that mental health issues are one of the two leading health problems that we're facing and I know that it's very prevalent in our schools and in our students. To me, it's truly about having a sense of belonging in a school district. When kids and students feel that they're valued, that they're heard, that their voice is amplified, I feel that they feel a sense of belonging and they have hope. And then obviously, to make sure they have a connection to staff members in the building. Every student should have a person that they feel comfortable talking to, that they're open to, and then it's us creating an environment where they feel that they're included and that their voices are heard in any environment. Then you give them tools, you know, for conflict resolution, you give them tools to be able to handle certain situations and challenging situations in a loving and caring environment.
Q: What plans do you have for continuing and expanding Clayton's dedication to antiracist education?
A: One of the first things I want to do is to first make sure that I understand where we are in the journey, it is very important to me, it is important to the School District of Clayton, and it should be. I believe in the work and I want to make sure that we're moving it forward. All our work on ABAR [the American Montessori Society's Anti-Bias, Antiracist education program], all the training that our staff does, and it's all centered around making sure that our kids feel that they're valued, no matter what their background is. To me, that's saying, racism is hard to miss, but it's really investigating the biases that exist behind that. I always say, "racism is hard to miss, bias is hard to see." You really have to investigate that portion and really reflect and have courageous conversations around it. If there is a situation that arises, we all sit around the table and talk about it. And those situations shouldn't be arising if you've created a culture that involves everybody and values everybody, and that's based on respect and dignity in my opinion. Again, I know I've said this, but this sense of belonging is huge for me.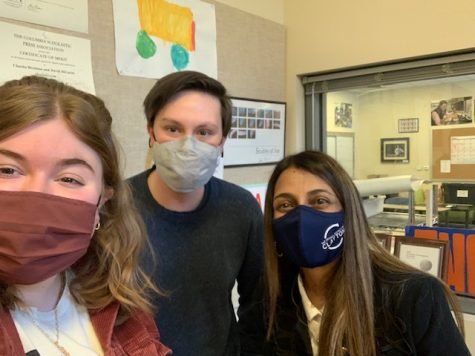 Q: How do you plan on making the teachers at CHS feel valued and appreciated, including using teacher input in the decision-making process?
A: I believe that's the key, right, teacher input. Any individual, no matter what your role, needs to feel valued and appreciated for what they do, and that comes from a sense of listening to them, it comes from a sense of giving them ownership on decision-making. So if there's a situation that arises and that's a challenge, then let's all get together and talk about it and let's come up with a solution. I've always said this and I've heard it a lot as well, the answer is not in the room, the answer is the room. The more voices you have in any decision you make, the better off you will be because everybody's got input and at the end of the day, you're valuing that and that's what's important.
You can read Dr. Patel's Letter to the Clayton Community on the District's website and for more of the interview and Dr. Patel's personal beliefs and story check out the Globe podcast available on all streaming services.
Leave a Comment
Your donation will support the student journalists of Clayton High School. Your contribution will allow us to purchase equipment and cover our annual website hosting costs.
About the Contributors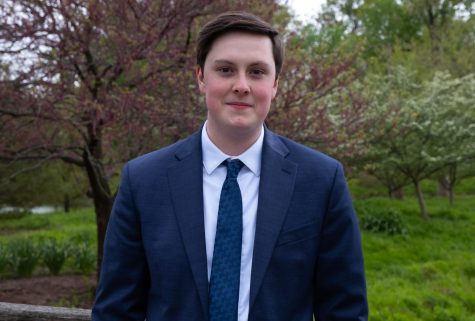 Owen Auston-Babcock, Senior Managing Editor
Owen is a senior at Clayton High School and is on his third year on Globe staff. You've probably seen Owen's name on the Globe's newsletter, which he maintains weekly. He also...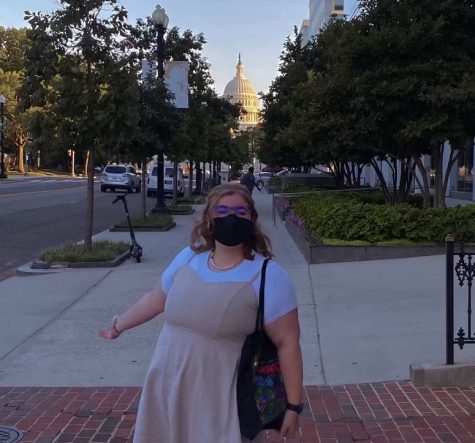 Ella Cuneo, Editor-in-Chief
Ella Cuneo is a senior at CHS and this is her fourth year on the Globe! She is one of the editors-in-chief.