Dr. Sean Doherty
"I never came into this district thinking I was going to end up being the superintendent," said Dr. Sean Doherty, the Superintendent of the School District of Clayton, who announced his plan to retire at the end of the 2020-21 school year in September 2020. Doherty has served as superintendent for the last five years, one of which as the interim superintendent while simultaneously serving as assistant superintendent of human resources.
Throughout his time at Clayton, he has emphasized the importance of his role as the lead learner, a term he capitalized on through his monthly letters From the Lead Learner.
"In order to be the best leader, you have to come to the table as a learner and you have to be willing to have your mindset changed," said Doherty. "You have to be willing to be vulnerable. I think being a learner means that there's a certain level of vulnerability; you don't know everything."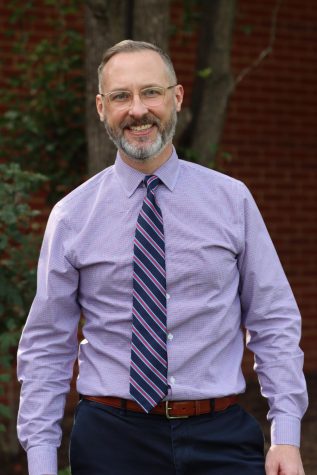 A mantra of his career has been the role of a learner. In his February 2021 letter, he says that the term learner refers to any stakeholder in the District. "In our strategic plan, we use the word 'learner' instead of 'student' because the expectation is everyone has the opportunity to grow," said Doherty in an interview.
The mentality of growth and vulnerability has been a constant throughout his service as superintendent; a mindset which he believes sets the tone for the District. Having been initially put in the role of interim superintendent following the previous superintendent's sudden incapacitation, he focused on a learner's mindset. As he says, it wasn't his plan to become the superintendent, in fact, he didn't even have his superintendent's license, however, once he was appointed to the role, Doherty wanted to make sure that his ability to be vulnerable was a key aspect of his service.
"I wanted to make sure that in my leadership, I came to the table as, 'I'm that type of vulnerable person who's not going to have all the answers, but I'm going to work really hard to do whatever it takes for the best interests of our students and staff.'"
Dr. Doherty started his career in education at a place he says many people might not know of. His first job in education was as an intern at the Missouri Botanical Garden, where he felt that he really refined his teaching skills. He taught environmental science, ecology, and outdoor education at the Botanical Garden, working with students from public schools across the St. Louis region.
"I took every opportunity I could to learn what it meant to be a great teacher […] I felt like that experience was the grounding for me to be a highly effective teacher." Doherty then started in Webster Groves as a third-grade teacher, later moving again to teach third grade at Green Trails Elementary School in the Parkway School District, following the former principal from Webster Groves who had taken a new position there.
"I had the opportunity to be an assistant principal at that school and I really made sure that if I moved into a different role, that I always remained as a teacher first, because I think that the role of a teacher is so integral to a student's success, and I always made sure I focused on being a strong learner and teacher."
After serving as assistant principal, Doherty ended up being principal at Green Trails, serving there for 11 years altogether. "At the end of my 11 years, I decided that one of the ways I could stretch was to put myself in a different context."
He says his move to Captain Elementary from Parkway was about growing and pushing himself.
"It was about applying my skills in a different way and it was a great move for me. I went to Captain Elementary as the principal and what an incredible experience I had," Doherty said. "One of the things that was really great is that it was like a do-over. All the things that I had learned about being a principal in my former district and all the mistakes I made, I was able to remember those and apply that learning to a different context. I had such a tremendous experience there. The connections and relationships I made with the families in that community and the teachers are things that are going to be long-lasting with me."
Doherty's passion for teaching stemmed from his own experiences in high school. In 2018, Doherty spoke at the WOW Speaker Series at Clayton High School. In his speech, Doherty says he initially wanted to be an architect, an aspiration he discovered from a love of drawing. However, in his senior year of high school, he volunteered at a local elementary school to fulfill service hours. "It was in that experience where I was — I had this kind of epiphany that […] I didn't want to be an architect. I want to be in a classroom. I want to be a teacher."
Realizing his passion for teaching filled him with excitement; excitement that wasn't shared by family members. "I remember feeling so defeated thinking that this thing that I was so excited about was now, kind of, not a reality." After a sort of dismissal by his family, he started at the University of Missouri-St Louis to fulfill his architecture prerequisites.
In his speech, he shares a piece of wisdom, "Taking risks leads you to new paths and allows you to realize aspects of yourself you did not know."
After a year at UMSL, feeling unmotivated, he took a trip to Europe with a friend, a trip he mentions in his retirement letter. "When I was nineteen years old, I bought a one-way ticket to London. At that point in my life, I had never been on a plane or traveled outside of the midwest," writes Doherty.
"It was during that experience–my personal gap year–that I decided to pursue my interest in teaching. I knew that education was my passion. That trip gave me the confidence to follow it. I continue to be grateful for the important decision I made back then."
He now says that his own risk-taking is leading him to pursue new adventures. "I don't know if we do this enough in our own lives where we just stop and then take a risk and see what else is out there and I think that's how we grow. That's what I'm doing. I have the opportunity to retire and I really don't like the word 'retire' because I think people have a mindset about that. But, I'm going to determine what's next for me and how I have impact in a new way."
Pinned to a whiteboard in Doherty's office is a piece of white paper with the word "YET" printed in large, bold font. "I keep that YET visible in my office as a constant reminder to have a growth mindset with every aspect of my work," writes Doherty in an email. He says in the face of adversity, he is reminded to think, "I have not accomplished it YET."
Leave a Comment
Your donation will support the student journalists of Clayton High School. Your contribution will allow us to purchase equipment and cover our annual website hosting costs.
About the Contributors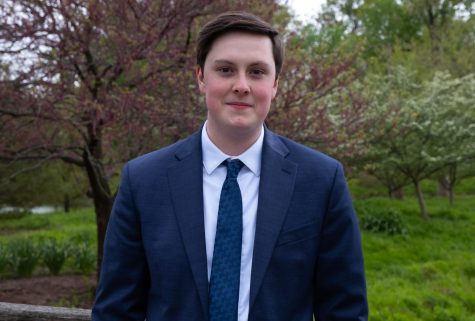 Owen Auston-Babcock, Senior Managing Editor
Owen is a senior at Clayton High School and is on his third year on Globe staff. You've probably seen Owen's name on the Globe's newsletter, which he maintains weekly. He also...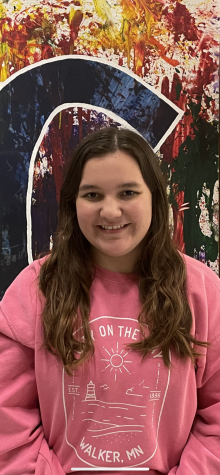 Lily Kleinhenz, Chief Digital Editor
Lily Kleinhenz is a Senior at Clayton High School Missouri. She is a Chief Digital Editor and a part of Photo Journalism. Lily loves writing and reading, taking photos, shopping,...