Administrators Suspend Students for Bathroom Vandalizations
UPDATE (9/23/21): In an email to the Globe, Dr. Gutchewsky confirms that an investigation conducted by administrators "led to disciplinary consequences for two students" for different incidents of vandalism in the school's bathrooms that occurred September 8 and 10. The original article remains below.
On Wednesday, September 8, and Friday, September 10, four bathrooms across CHS were vandalized, according to an email sent by Dr. Dan Gutchewsky, CHS principal, to faculty and staff. Two men's restrooms were vandalized on Friday; the gender-neutral bathroom in the English wing and the boy's locker room in Stuber Gymnasium on Wednesday. Three of the four incidents were reported by custodial staff at the end of the school day, and the vandalism consisted of smashed soap dispensers, trash clogging the toilets, and paper towels being ripped out of their dispensers.
"The damage has resulted in several hundred dollars of damage and numerous hours of additional custodial and maintenance work," said Gutchewsky in the email.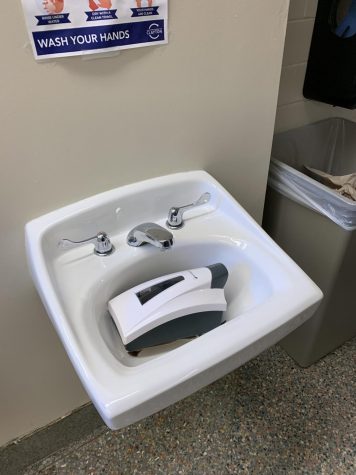 In an interview with the Globe, Gutchewsky expressed his frustration with the behavior. "It's frustrating because our custodial staff ends up having to pick up the mess," said Gutchewsky. "People want a nice facility and there are some people ruining that environment for others. It's not who we are as Clayton. We give our students a lot of freedom and 99% use that wisely."
Gutchewsky said the administration suspects that the incidents "started as a TikTok craze." Since the start of the school year across the country, videos marked with the hashtags "#licks" and "#deviouslicks" have grown in popularity, displaying students vandalizing bathrooms in a similar fashion in their schools. The hashtags first emerged in 2019, when a video of a Texas woman licking a tub of ice cream in a store and putting it back in the freezer went viral. Police identified the woman, who was underage at the time of the incident, within a week of the incident, according to NBC News. The trend has since evolved to pranks conducted mostly by high school students. "It's not just a CHS issue," said Gutchewsky.
While only one of the incidents was actually reported by a student, Gutchewsky said the high school administration has made some progress in their investigation by reviewing hallway security camera footage and talking to students who may have been in the bathrooms near the time of the incidents. The administration has not formed a timeline yet because no one who has come forward witnessed what actually occurred, but Gutchewsky has outlined measures to increase awareness.
In his email, Gutchewsky tells staff to "be attentive to restrooms in the vicinity of your office or classroom," report any damage as soon as possible, and to alert the administration if they hear students discussing the vandalism. Administrators and campus supervisors will be "making more regular rounds through restrooms," according to Gutchewsky.
Leave a Comment
Your donation will support the student journalists of Clayton High School. Your contribution will allow us to purchase equipment and cover our annual website hosting costs.
About the Contributor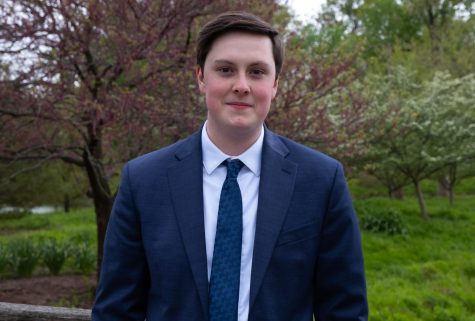 Owen Auston-Babcock, Senior Managing Editor
Owen is a senior at Clayton High School and is on his third year on Globe staff. You've probably seen Owen's name on the Globe's newsletter, which he maintains weekly. He also...