Marijuana Legalization in Missouri
Amendment 3's Effects on Missouri and CHS
Marijuana legalization has become a staggeringly popular policy in recent years– 91% of Americans believe that marijuana should not be illegal, with 60% supporting both recreational and medical use. The government has been slow to catch up to this shift in public opinion, but it is catching up nonetheless. With the War on Drugs now largely recognized as a mistake, many new laws and edicts have been created to chip away at the legacy of decades of fearmongering and ineffectual legislation. The latest addition to this new generation of laws is Missouri's Amendment 3, which passed into law and was enshrined in the state constitution on November 8th, 2022, and went into effect on December 8th. According to Ballotpedia, this amendment legalizes "the purchase, possession, consumption, use, delivery, manufacture, and sale of marijuana for personal use for adults over the age of twenty-one; allow[s] individuals with certain marijuana-related offenses to petition for release from prison or parole and probation and have their records expunged; and enact[s] a six percent tax on the retail price of recreational marijuana." 
In general, marijuana legalization has many benefits. Under legalization, those with addictions are able to get help instead of being thrown in jail, crime is reduced along with the prison population, marijuana is regulated by the government and sold in safe and legal establishments, patients who need marijuana for pain management are able to access it safely, a new industry creates new jobs and boosts the economy, and the police have one less excuse to brutalize American citizens. Clayton High students seem to agree– out of 62 respondents to a survey on the subject, 59% supported complete legalization, and a further 13.1% supported decriminalization.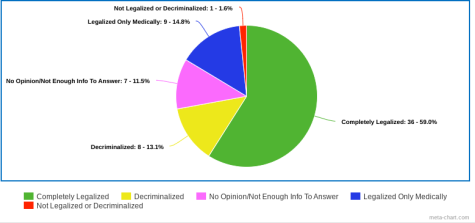 "Adults over the age of 21 are legally able to purchase and use other addictive substances like alcohol and nicotine, and from what I know, marijuana is less damaging than those drugs," said CHS freshman Kat Walker. "In addition to this, even if marijuana becomes illegal, that will not stop people from using it, and the only good the law will do is increase prison [population]."
Amendment 3 is a form of marijuana legalization, and it shares many of the benefits of general marijuana legalization. These benefits will likely (though are not guaranteed to) include the expungement of the criminal records of those with certain non-violent marijuana convictions, the bolstering of the legal marijuana industry, the increasing of marijuana availability for patients with chronic pain, and the (hopeful) bolstering of public services by enacting a new 6% tax on marijuana sales. It also prevents further people from being arrested or jailed for marijuana usage. 
Unfortunately, no law comes without cons, and Amendment 3 has its fair share. Its status as a constitutional amendment comes with benefits and drawbacks, as constitutional amendments are very difficult to alter. This makes it difficult for politicians in favor of drug criminalization to conservativize it, but it also makes it difficult to change if some of the amendment's edicts end up causing harm. Additionally, Missouri keeps a cap on the number of marijuana licenses that can be distributed to businesses, and Amendment 3 gives current medical marijuana license holders first access to the new recreational licenses. Because very few of the initial 358 medical marijuana licenses distributed by Missouri went to Black-owned businesses, this policy will effectively hand the majority of the cannabis market to white businesses, freezing out minorities. The license cap will also make the cannabis industry inaccessible to the everyman, a sort of gentrification of marijuana. (via The Missouri Independent and NPR) 
"I support legalizing marijuana. The only issue with this bill is that the process you have to go through only benefits white rich powerful men and the average African American on the street is still screwed," said an anonymous survey respondent.
This issue may be helped by the distribution of "micro-licenses", of which there are 144. These licenses will be given out via lottery to those who live within ZIP codes with high rates of marijuana incarceration. These license-holders, however, will only be allowed to grow up to 250 plants in their facilities at a time and will only be allowed to work with other micro-license businesses, making this effectively a band-aid solution.
Progressives in Missouri have responded to Amendment 3 in a wide variety of ways, and not all of their opinions are positive. Both the Missouri chapter of the NAACP and St. Louis mayor Tishaura Jones opposed the amendment, while many other progressives, such as the St. Louis city and county chapters of the NAACP, supported it. The Missouri chapter of the NAACP has mainly cited concerns about the licensing distribution in its opposition to Amendment 3, which were voiced by its president, Nimrod Chapel Jr.
"We know what Amendment 3 is going to do. It's going to keep generations behind. It's going to keep entire communities from ever participating in a billion-dollar industry that's not only in Missouri but nationwide," said Chapel. (via KOLR10news)
However, not everyone was against Amendment 3. Both the St. Louis city and county chapters of the NAACP, alongside numerous Missouri-based organizations such as Action STL Power Project, supported the amendment. In terms of Clayton High, 73.8% of survey respondents reported that they either did vote yes on Amendment 3, or would have, had they been able to vote.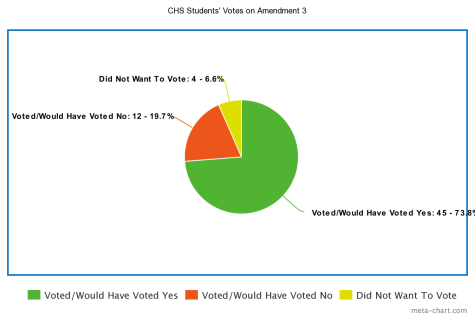 Supporters of the amendment have often stated that, while not perfect, Amendment 3 is a big step in the right direction and should be accepted so as to hasten legalization's progress. 
"Unfortunately, our government is not known for keeping every single promise made. . .[but] Overall, I think this amendment is not without its issues, but is overall a step in the right direction," said Alyx, a recent CHS alumnus.
Different perspectives opposing aspects of Amendment 3 were offered by CHS interviewees, all of whom supported Amendment 3 or legalization overall.
 "I believe [Amendment 3] can be seen as tricky. I'm all for the decriminalization of weed and allowing people to access it recreationally but people who are in prison for [charges related to] marijuana may have been arrested on that count and have other pending charges not related to marijuana. . . Many federal agents arrest people on small counts such as weed so they can build a case on someone related to other crimes while they are in custody," says CHS senior Elizabeth Wood. 
This perspective contrasts CHS junior Caitlyn Williams' argument on economic impact, illustrating the diversity of opinion among those who support Amendment 3.
 "Decriminalization would stop many, many people from going to prison for, in my opinion, 'petty charges'," said Caitlyn. "But legalizing it does bring up the possible issue of government control. If the government is now 'in charge' of the distribution of [licenses for] this substance it may lose its authenticity and prices may rise in a ridiculous way. Which would in turn frustrate previous users." 
Many of CHS's students will be affected by Amendment 3, as 60.3% of survey respondents reported a personal experience with marijuana, be it using it themselves, witnessing its usage, or knowing someone who uses it. Of those who reported a personal experience with marijuana, 80% believed in at least some legalization and 8.6% believed in decriminalization. It can be extrapolated that a personal experience with marijuana fosters empathy for its users.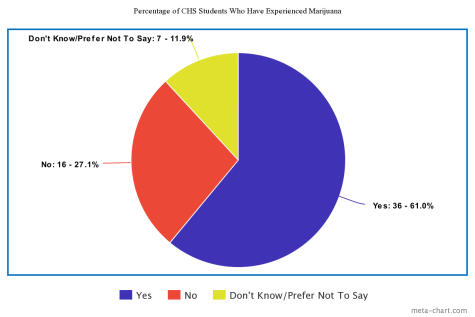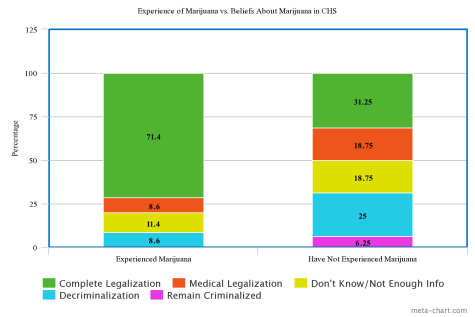 "I have unfortunately met people that have had their marijuana laced, and I hope that this amendment passing causes instances like that to happen less and less. From at least my personal experience, people will buy and sell weed no matter if it is legal or not. I hope that this amendment makes that process safer for everyone involved," said Alyx.
The future of marijuana legalization seems bright, as the vast majority of Americans are in favor of either legalizing or decriminalizing the substance (via Pew Research), and for once, legislation seems to be catching up with the will of the people. Recreational marijuana is legal in 21 states and the District of Columbia, a number which now includes Missouri. Medical marijuana is legal in those 21 states, as well as a further 18 states. Even President Biden, former proponent of the War on Drugs and author of 21 U.S.C. S856, or the infamous "Crack-House Law", has begun supporting legalization efforts in recent years, most notably with his mass pardon of those convicted of simple possession of marijuana. For all those who use marijuana as a medicine, enjoy using it recreationally, rely on it for income, or have been the victims of state violence justified by it, Amendment 3 represents a flawed, but necessary part of a march toward a more egalitarian future.
Leave a Comment
About the Contributor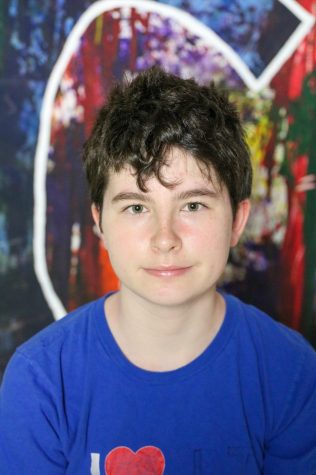 Ezri Perrin, Reporter
Ezri Perrin is a senior at Clayton High School, and a reporter for the Globe. They have been with the Globe since freshman year. They are passionate about Star Trek, human rights,...