Dangerous City?
Introduction: Megan Boken had little reason to believe her visit to St. Louis this August would turn deadly. While she was parked in the Central West End, a gunman assaulted her. The gunman opened Boken's car door and shot her in the chest and neck. Boken was pronounced dead upon arrival at Barnes Jewish Hospital. Incidents of crime, such as the murder of Megan Boken, have earned a sour reputation for St. Louis city. The city has been ranked among the top most dangerous US cities for the past several years by CQ Press. This year, St. Louis ranks fourth in crime, and numbers don't lie, right? The problem is, numbers don't always tell the whole story. While spontaneous crimes and city rankings show one side of crime in St. Louis city, they don't grasp the big picture. Crime is far more complicated than one value. Not all crimes fit into convenient categories, and crime doesn't affect groups of people or areas evenly. To get an accurate understanding of crime, you have to talk to the people.
How Bad is the Crime? 
In many ways, Clayton is a world of its own. The realities of crime and the city are muffled by the boundaries of the "Clayton Bubble." In order to gain an accurate sense of the crime around St. Louis, Globe reporters found people working inside the bubble but living outside who could provide a unique, double-experience.One such person is Craig Sucher, a biology teacher and baseball head coach at CHS, who has been a resident of St. Louis Hills for over ten years. Sucher says he feels safe from crime in his neighborhood."We love it [our neighborhood]," Sucher said. "There are a lot of families, a lot of kids [and] a very strong sense of community. People are outside a ton, just hanging out, helping each other out. It's just idyllic for us in a lot of ways."While Sucher feels safe, he believes that safety precautions should still be taken in terms of avoiding crime.
"My reality is an extremely safe place," Sucher said. "My reality is that I need to be aware of securing my things. I think that I would have the same reality if I lived somewhere in St. Louis County."
Another resident outside of Clayton, CHS sophomore Marina Henke, also feels safe in her neighborhood. Henke lives in University City (U-City), not far from the Loop. And while she feels safe, she has also had experiences with crime.
"A few weeks ago my mom was out walking the dog in Forest Park early in the morning. A guy ended up breaking one of the windows in our car and rummaging around through the entire thing," Henke said. "That wasn't going to stop us from going to the park, but now we're just a little more aware when we go out places. A little bit of crime should not turn a person away from an area."
Henke believes that people unfamiliar with University City are unjustly intimidated by perceived crime.
"People look and see 'oh, there was a shooting in the Loop' and think there is a shooting in the Loop every week, and that's just such a random occurrence," Henke said. "It's stupid to miss out on really nice parts of St. Louis."
In Henke's experience, being safe around areas with high crime rates is all about being smart. John Blaskiewiez, a St. Louis police officer and resident of the City of St. Louis, had similar sentiments.
"As a community, don't allow yourself to be a victim of crime by being careless," he said. "Don't leave items in your car! Don't associate with the criminal element and you will be less likely to be a victim of crime."
Blaskiewiez is not required by the police force to live in the city. Despite that, he made the choice to live there. He feels safe in St. Louis Hills, and believes that the media helps to create the crime-ridden view of the city.
"The media has a lot of control on how St. Louis is perceived," Blaskiewiez said. "Although crime statistics tell part of the story, they don't tell all of it. The media tends to focus on St. Louis crime as opposed to crime in suburban areas."
Business
Crime is particularly concerning not only when individuals are threatened, but especially when entire communities can suffer. One of the strongest ways crime can negatively impact communities is by driving out business.
Despite fears that some customers may have in supporting businesses in the city, many business owners have found success outside of the counties.
David Zimmerman, a Clayton resident, is the head chief of a local restaurant, Plush, near the SLU campus. Zimmerman feels comfortable with the location.
"I think of it as a very safe place," Zimmerman said. "I work there everyday. I never have any issues. I do know that from time to time that there are break-ins and things in the neighborhood that I am in, but I don't ever feel worried myself, but there is definitely crime around."
Zimmerman says that although he feels safe, sometimes other people worry about the location of his restaurant.
"I show people where it [my business] is, and they ask me, 'Do you feel safe there?'" Zimmerman said. "I'm like 'Of course I do. I wouldn't have started a business here if I didn't.'"
Delmar Boulevard, or the Loop, is a robust business area of the city, attracting citizens of St. Louis with unique shops, restaurants and entertainment venues. But the Loop is not without its problems. Called the great dividing line of the city by the BBC, Delmar is perhaps one of the best snapshots of the problems in the City of St. Louis.
To the south of Delmar the city of St. Louis is thriving, with beautiful and well-maintained homes, and in some cases, just a block north of this line are crime-stricken areas, burned out homes, tremendous poverty and a lack of opportunity.
Education
To many, the solution to crime is education. If people can be raised inside of schools, and off of the streets, they are allowed opportunities to live more productive and crime free lives.
Washington University Campus Patrol Officer Rebecca Biermann agreed with this sentiment.
"I think the more we can get kids in school and educated, the [less] amount of time they have to be on the street," she said. "A lot of the homeless kids don't have the opportunity to go to school like we did, so if we can get those kids education, if we can get them into school, it means it gets them off the streets during the day."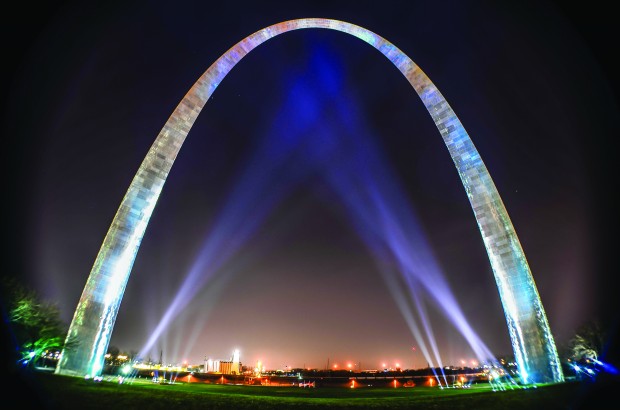 As a teacher, Sucher can't help but look through crime incidents, such as the Boken case, through an educational lens.
"The two suspects [in that case] are both 18-year-old young men. I don't know where they went to school and I don't know if they recently graduated or if they are currently in their senior year of high school, but I have to think that if these two young men had a sound vision for their future, potential bright careers ahead of them, to go to college … if they had hope and promise, then I think it's much more doubtful that they [would] feel the need to rob and murder somebody," he said. "But without that hope and promise, I think people will do some pretty horrible things."
Another person who lives the importance of education daily is Jayne Howard, a teacher at Long Middle School in South City. Howard, apart from being a city teacher, is also a Clayton resident and parent. She believes that while crime is a reality in the city, it doesn't pose a major risk to people who are smart about avoiding it.
"I think there are parts of the city where you are more exposed, more at risk than other parts," Howard said. "I think that you just have to be smart about your decisions. If you know that there's a rough part of the city, just be cautious. To generalize is just ridiculous, I feel like it's really easy to be negative. There's stuff that happens in Clayton too."
Howard's sentiments were voiced by others who live outside of Clayton. She also agreed that the media plays an important role in how outsiders view St. Louis.
"The media to some extent creates it [St. Louis city's negative image]," Howard said. "If you turn on the local news it's about babies being beaten, houses blowing up [and] meth labs."
Howard believes that the loss of business downtown has changed the face of St. Louis.
"It's almost a weird situation because we almost have two downtowns," Howard said. "We have downtown and we have Clayton. I mean imagine what our downtown would be like if the businesses in Clayton were still in downtown. We would have a more vibrant downtown. The tax revenue would benefit our city in total, it would benefit schools, and the other infrastructure. But imagine the tax dollars that we benefit from here that helps our taxes stay lower for the schools and stuff, and imagine if that was in the city."
For Howard, violence has been a part of her teaching career.
"Some of the kids I teach, not all of them, have been exposed to a lot of crime," Howard said. "Prostitution of their parents, lots of gun violence, certainly a lot of moving about. A lot of the kids I teach have to take care of kids younger than them so there's not a lot of parent supervision."
Howard remembered one student in particular who was involved with crime.
"One of the kids I taught a couple of summers ago, his brother had purchased a gun and he and his friend were sitting on the back porch and the kid decided to go up and show his friend his brother's new gun," Howard said. "Brought the gun downstairs to the back porch [where] his friend [was] sitting, put the gun up to his friend's head, pulled the trigger and killed his friend."
Despite experiences with the hardships of crime, Howard says that people need to remain hopeful.
"You can either view everything as an opportunity or you can always find a reason not to do something," Howard said. "There's too many good reasons to go into the city, than sitting, than to stay home and to be afraid of it, because what's to be afraid of is the exception not the rule. There's too much good stuff."
Attempts for Change
Recent attempts have been made to make improvements in St. Louis crime. Just this November, Proposition A was passed, allowing the City of St. Louis to have control of its own police department.
The old police system, a holdover from the Civil War, placed the Missouri governor in charge of the St. Louis police department. Now that the current mayor, Francis Slay, is in charge of the police, city officials hope that the police force will be able to run more efficiently. The city also plans on saving money through this new plan.
Prior to the implementation of this plan, crime rates in St. Louis have been on decline. In a press conference in November Police Chief Dan Isom said that overall crime in St. Louis through October was down nearly 12 percent from the previous year.
The decline was due, in part, to the launch of a new deployment strategy for the police department, the Homicide Deterrence Initiative, that shifted approximately 100 officers to nighttime shifts in the highest crime and population areas of St. Louis.
The initiative was implemented after the Boken shooting and according to department records, after the 30-day strategy ended, there was a 68 percent decrease in gun assaults in their target areas.
Additionally, in response to the Boken case, St. Louis by Alderman Craig Schmid proposed legislation in September that would block re-sale of stolen cellphones, which have become a hot target for crime – as it was in the case of Boken. The hope is to reduce the market of stolen phones and in turn the number of crimes related to the theft of these devices. The first vote on the bill passed unanimously in the month of November.
Conclusion:
Be street smart. That was the recurring theme in all of the interviews we conducted. Â No matter how safe a neighborhood seems, crime is always a possibility, and making smart decisions drastically reduces the chance of people being the victims of crime.
Crime continues to be a reality in the lives of all people. The stigma attached to St. Louis is still prevalent. As the greater St. Louis community moves forward, hopefully both of these will be reduced. While the crime ratings for St. Louis may not be perfectly based, they do make an important point. No crime level, no matter how high or low, is above the need of improvement.
Your donation will support the student journalists of Clayton High School. Your contribution will allow us to purchase equipment and cover our annual website hosting costs.