The Impact of Law Section 167.131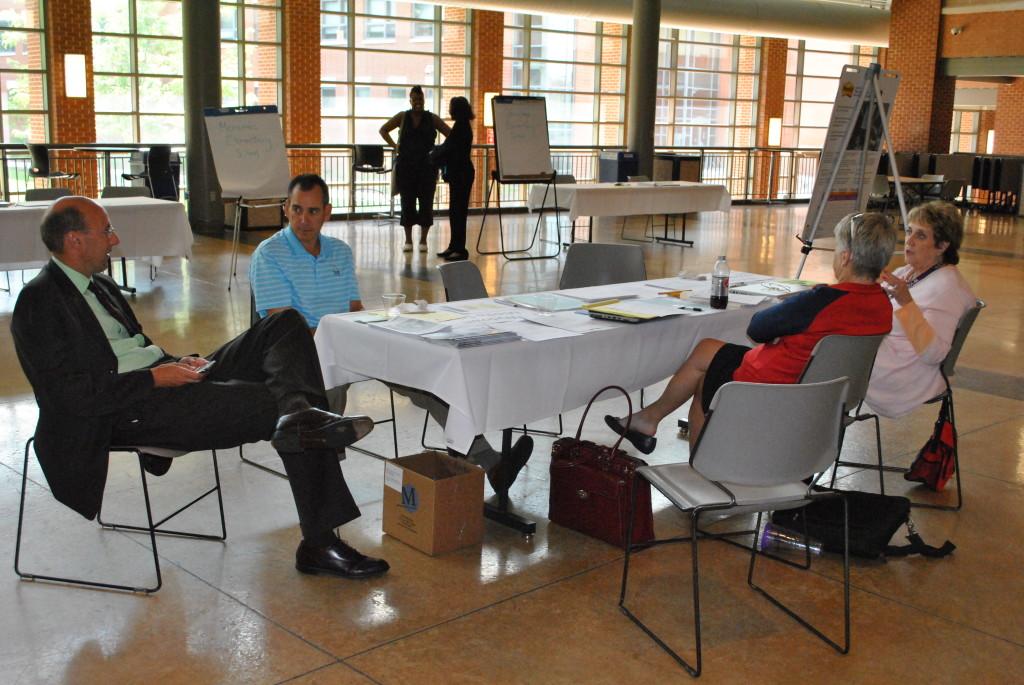 By Katherine Ren
Additional Reporting by Peter Baugh and Parker Schultz
It is ten minutes into the information session welcoming new Clayton students transferring from the Riverview Gardens and Normandy school districts. As I sit talking with a mom new to the District, I notice her little boy staring contently at the collection of cookies he has just acquired. I decide to ask him what he is excited about regarding the upcoming school year, but before I can finish my question, he shouts, "Science!"
The little boy is Jeremia McAllister, a 2nd grade student living in the Riverview Gardens District, transferring from the Ferguson Florrissant District to Captain Elementary. In that moment of talking to Jeremia and seeing his enthusiasm for science experiments, I realized the true reason the District is gathered here—to provide opportunities for kids like Jeremia, whose passion to learn, alone, is enough to inspire many.
During conversations with representatives from across the District, they acknowledged that this is a difficult issue and further reform to the educational system is necessary in order to attain a sustainable solution. However, while the legal battle over the enrollment of transfer students from unaccredited districts has lasted for several years, it is important to not lose sight of Clayton's mission statement: to inspire each student to love learning and embrace challenge within a rich and rigorous academic culture.
There are several aspects of the transfer program that we will focus on: the logistics, finances, opinions surrounding the issue and the next steps the District and state are planning to take. All are vital to understanding the mandate itself and the complexity of its nature. By taking a holistic view of the mandate, one is better able to see the role it plays in not only the Clayton community, but its impact on the greater St. Louis area as well.
The Court Decision
The origin of the current mandate began with the 2007 court case, Turner v. School District of Clayton. The original lawsuit sought to require the School District of Clayton to bill the Saint Louis Public Schools, and not the students' parents or guardians, for their respective tuition. In addition, the suit sought to require the Saint Louis Public Schools to make tuition payments to the School District of Clayton on behalf of the students.
Jane Turner, the original plaintiff, had lived in Clayton years earlier where she sent her two sons to Glenridge Elementary School. However, in 2002, Turner married her second husband, Judge Julian Bush of Missouri's 22nd Circuit Court in St. Louis, who was required to live in the city. Although the family moved to the Central West End, Turner continued to send her kids to Clayton schools through the District's program that allowed out-of-district parents to pay tuition.
Turner was reintroduced to Section 167.131 of the Missouri Revised Statutes, part of the Outstanding Schools Act of 1993, which stated that all unaccredited school districts had the responsibility to pay tuition and transportation to nearby accredited districts. In 2003 the Wellston School District lost its accreditation. After seeing accounts of Wellston families citing the statute when applying to nearby districts, Turner saw that the statute could provide the same benefits for her sons.
In 2007, Turner, alongside other families in similar situations, filed suit against the School District of Clayton.
Turner later withdrew from the suit in 2011, after her sons graduated.  All other families involved, except for Gina Breitenfeld, withdrew as well.
On June 11, 2013, after years of legal battles, the Missouri Supreme Court unanimously reversed Judge David Lee Vincent's ruling in the case of Breitenfeld v. The School District of Clayton, et al, which previously held that the statute governing transfers from unaccredited school districts was impossible to comply with, unconstitutional and unenforceable.
Legislation 
Under the state law (Section 167.131), when a school district fails to maintain accreditation, that district is required to pay the tuition of all students requesting to transfer to an accredited district. The failing district must designate a district in which they are responsible for providing transportation to. Students who choose not to attend the designated district must provide transportation on their own.
Section 167.131 gives the school board discretion to accept students who are not entitled to a free education within the district. However, it does not provide any guidelines as to how the districts accepting students should go about enrollment. There are no parameters as to how many students a district must take or how the application process must be conducted.
"We don't really know what year two of this whole process looks like," Chris Tennill, Chief Communications Officer at School District of Clayton, said. "Everybody has been working on this, and not just in Clayton but countywide. There are a lot of smart people in a room figuring out 'what's the right thing to do for kids'. How do we transition to year two and how do we set up this process in a way that's going to be good for the kids that are transferring? I have to believe that we'll find a way to bring some stability to this. It's something that's likely going to continue on for a couple of years."
Another concern for the Cooperating School Districts of Greater St. Louis is finding a sustainable source of funding to cover the tuition and transportation tab.
"The conversations I've heard for Normandy is that Normandy will likely start to run out of money around February or March of this year," Tennill said. "The commissioner of education said that her plan is to go to the legislature when they reconvene in January and ask the legislature to provide funding for Normandy to keep them from becoming insolvent. That way they can pay their teachers and educate the majority of the kids who are still staying, but then also make good on their tuition payments to the districts that are taking their kids."
Sharmon Wilkinson, superintendent of the Clayton School District, expressed similar concerns with finding a financially stable solution.
"The Department of Elementary and Secondary Education is saying that they will step in and that they can use the state funding to divert it," Wilkinson said. "The commissioner of education, Chris Nicastro, will ask legislators to identify additional funding if they need it."
While legislators don't come back in session until January, it is clear that further reform is necessary in order to keep the unaccredited districts running.
"We've been working with the legislature to try to get this law fixed," Tennill said. "The legislature has spent the last four sessions unsuccessfully trying to pass a fix. All have failed because they are loaded down with one type of school reform or another: school choice, open enrollment, tax credit scholarships. The legislature has swung and missed on it four times, four years in a row. Now that people are seeing the real numbers attached to this issue – 2600 students transferring out and 35 plus million dollars cost to the two unaccredited school districts – maybe the folks up in Jefferson City will stop trying to horse-trade for things on their political agendas and start to work on this because they want to do the right thing for the students and districts involved."
Likewise, Ryan Luhning, assistant principal of Clayton High School, sees that the increased financial demands the program has placed on the two districts will pose greater obstacles in their efforts to gain back their accreditation.
"I worry about Normandy and Riverview," Luhning said. "If a school district is struggling, it doesn't make sense to take money and resources out of the district to pay another district to educate their kids. You really need to work with the district to try to help them get back on their feet so the community can still have a school to send their kids."
With the statute's mandate now affecting the greater St. Louis area districts, many hope that there will be an increased interest vested in fixing the vague law.
"The District has been involved in this litigation for quite some time," Jane Klamer, President of Clayton's Board of Education, said. "But we're not alone anymore. The issues that we're facing are being faced by districts in St. Louis County and in St. Charles County, so I hope that means that the legislature will pay attention to this."
Maripat Gatter, President of Clayton High School's Parent-Teacher Organization, also hopes that the increased awareness will bring about the needed change.
"I think this is going to be a real financial hardship for those districts," Gatter said. "But I think for us as a larger community, hopefully we'll figure out that we can't continue a school system that's so inequitable, and this gives everyone a vested interest in making that situation better."
Accreditation & Finances 
The state law mandates that the State Board of Education accredits public school districts. Under the standards of the Missouri School Improvement Program, a school district may be given one of three ratings: accredited, provisionally accredited or unaccredited.
While loss of accreditation does not give the state the rights to immediately take over, the state usually attains the authority to intervene after a district has been unaccredited for two full school years. Students who graduate from an unaccredited school district will still receive diplomas that are considered valid according to the state education officials.
The Riverview Gardens School District lost accreditation in June of 2007 after years of being plagued by financial hardships.
Michael Sankey, a biology teacher at Clayton High School who began his teaching career at Riverview Gardens High School, shared his experiences while teaching at the school.
"We had issues with money," Sankey said. "It was a nightmare. We had a superintendent that was embezzling money and board members that were as well. I don't think they really understood what it took to run a successful school. I remember my last year there, we didn't have copy paper. They weren't provided by the school, you had to get your own. You had to copy for one class on one side and you recycle the paper and use the other side for the next class. We didn't have toilet paper in the building, so they would lock the restroom doors, so you couldn't use the restrooms. Trash bags were used over and over again."
After being provisionally accredited, Normandy lost its accreditation in January of 2013.
According to the Saint Louis Post Dispatch, almost 1,700 students in both unaccredited school systems have requested to transfer, costing both districts a collective cost of $23 million.
For Normandy, the estimated $10 million tuition and transportation cost is equivalent to 151 average teacher salaries—half of the district's certified teaching staff. For Riverview Gardens, the estimated cost of tuition and transportation comes to $12.9 million, the amount budgeted last year to operate Riverview Gardens High School and the district's two middle schools.
Unfortunately, exodus only represents about 16 percent of the student populations in both districts. Both districts must attempt to earn their accreditation back with a majority of their student population to care for and less a large sum of money.
"I know that both Normandy and Riverview superintendents are really committed to turning those districts around," Tennill said. "Unfortunately, sending that amount of money out to other county school districts is going to make it a lot more challenging for them than it already would have been."
Despite the uphill climb both districts now face, the superintendents, both recently appointed, have been rallying support against student transfers in efforts to turn their districts' educational standings around.
"Ty McNichols, Normandy's superintendent, has been strongly discouraging students from leaving," Wilkinson said. "In Normandy, he has been saying, 'It's going to take all of us as a community to get the things we need. So come work with us.'"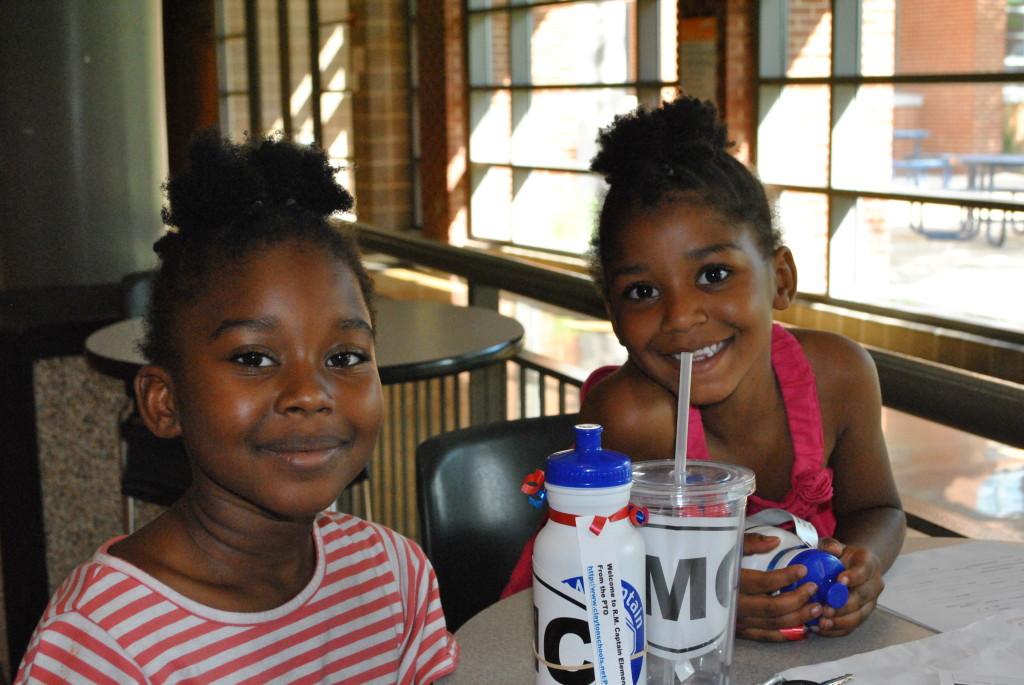 Transfer Process
Since the ruling, the School District of Clayton has joined a larger group of school districts participating, through Cooperating School Districts of Greater St. Louis, in a common transfer application process for students who reside within the Normandy or Riverview Gardens School Districts and seek to transfer to an accredited school district.
Families seeking to transfer their students were asked to rank three districts of their choice that they sought to transfer to.
Representatives from school districts throughout the area met on August 2 to process the applications that they received from the two districts. Taking into consideration the maximum capacity at each of the participating districts in which students sought to transfer, the representatives placed the students with regards to their requests into an accredited district through a random lottery system.
"They were really great," Jamecia Green, mother of McAllister, said. "They kept in touch and let me know what was going on and if you had any questions, you could either contact the school directly or you could call the cooperating school district and they would email you right back. They were really great with communication."
Under the law, unaccredited districts are required to designate a district to which they will transport students requesting to transfer. Parents who wish to send their children to other accredited districts are responsible for their own transportation.
Normandy announced in early July that they would transport all transfer students to the Francis Howell School District in St. Charles. Riverview Gardens chose the Kirkwood School District as their second choice, after the Mehlville District informed them that the space available for enrollment was limited.
Unfortunately, the three districts chosen by Riverview Gardens and Normandy as the districts of choice to provide transportation for have not been able to accept all requests of student transfers, leaving many without transportation options stranded.
Senior Talya Brooks, who attended elementary school in the Riverview Gardens District before her parents pulled her out for her to attend MICDS and eventually Clayton High School, explained that even when such an opportunity presents itself, there are still many aspects that may hinder the transition process.
"I feel bad for the children who are stuck, because they're going to be caught in a school district that doesn't have money to pick themselves up," Brooks said. "More people are running away, which means more money is running away. We know a family with three kids, who have been literally trying for years to get their kids out of the Riverview schools. They've thought about private schools, they've thought about homeschooling. They've been working for years in attempts to get their kids into a district closer to where they work. It's just not as easy as it seems, the process of getting an education wherever you want."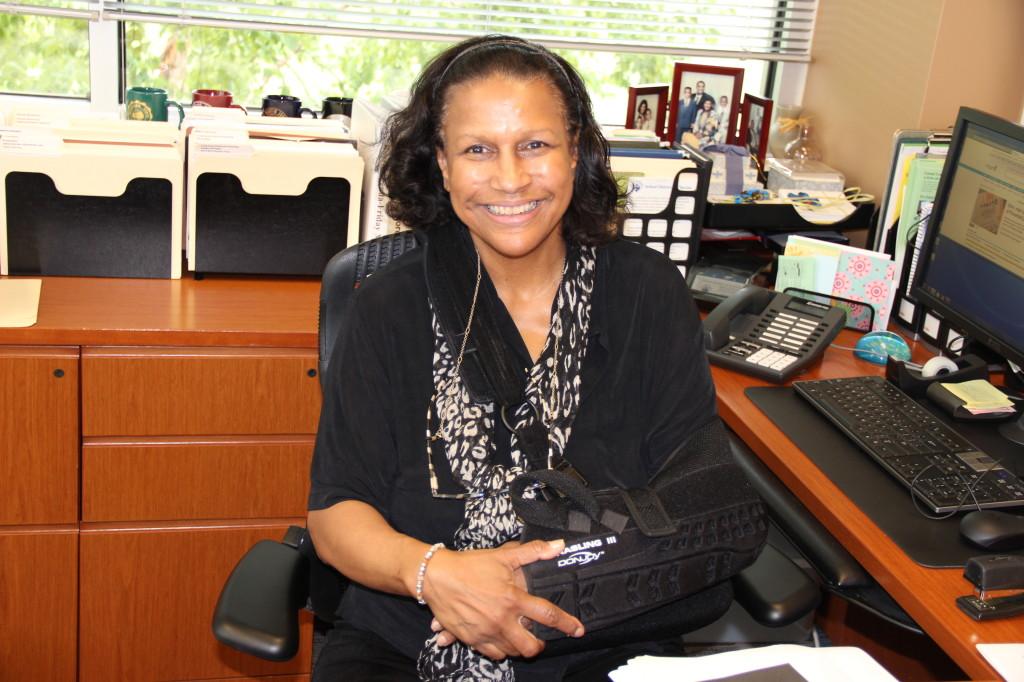 Human Aspect 
As the first day of school approaches for numerous districts, many critical questions still need to be answered. However, despite the program's uncertain future, many parents are just thankful for the opportunity it has presented their children.
"I'm excited to see a change," Green said. "The biggest thing I had an issue with, was that the school he was in wasn't really involved with the students. My son reads at a fourth grade level, and so I feel like there should have been more opportunities to educate him. They just wanted them to sit in a classroom and be quiet. After speaking with the principal at Captain, it really made me feel more secure knowing that there are different programs that he can engage in to stimulate his mind. I'm excited to see what this school year holds."
Eugenia J. Jones, who pulled her daughter out of Crossroads to attend Clayton High School, shared similar optimism in what she believed the district would provide for her child.
"We chose Clayton because of the reputation," Jones said.  "I mean, if I'm going to take her out of a private school, I want to feel like I'm not slacking on her education. And I was told by a couple of people that it would be [as good of an education]."
In addition to the academic opportunities the district provides, Velma Glenn, whose 7th grade son will be transferring from Normandy to Wydown this coming school year, said one of her reasons for choosing Clayton was for diversity and cohesiveness of the Clayton community.
"There was a chance to end the voluntary inter-district desegregation program; Clayton students said 'no'," Glenn said. "Clayton students also stood up for when the Westboro Baptist church came out here to protest. It's the students [in addition to the staff] that have also demonstrated a sense of community, loyalty and fairness for all people."
While District officials acknowledge the necessity of continuity for any successful education system, they are still uncertain as to how the District will proceed with the application system. But despite the uncertainty, Brooks understands why parents are still grabbing onto the opportunity.
"The application process may be a year by year thing, but I understand why parents who have their children in private schools, who now have the opportunity to take them to public schools with the same quality of education for free, would do so," Brooks said. "And for the people who care about their children's education, as far as people who can't send their child to private schools, this is the perfect opportunity. And for the parents who don't care, I feel bad for those children because they're going to be stuck."
Besides the financial burden the program alleviates for many families, an invaluable aspect of the program is the potential personal effect it has on the lives of students who come through it.
"I personally called all the families to welcome them and invite them to enroll, and just the response I got from so many of the families: the sheer excitement and they were so happy that they were able to come to Clayton," Dan Gutchewsky, principal of Clayton High School said. "It's very affirming of what we do here and at the same time it makes you feel for the families and the very tough situation that they're in. I'm glad that we are able to at least help ten students with the situation they're in. I think we're an excellent place. "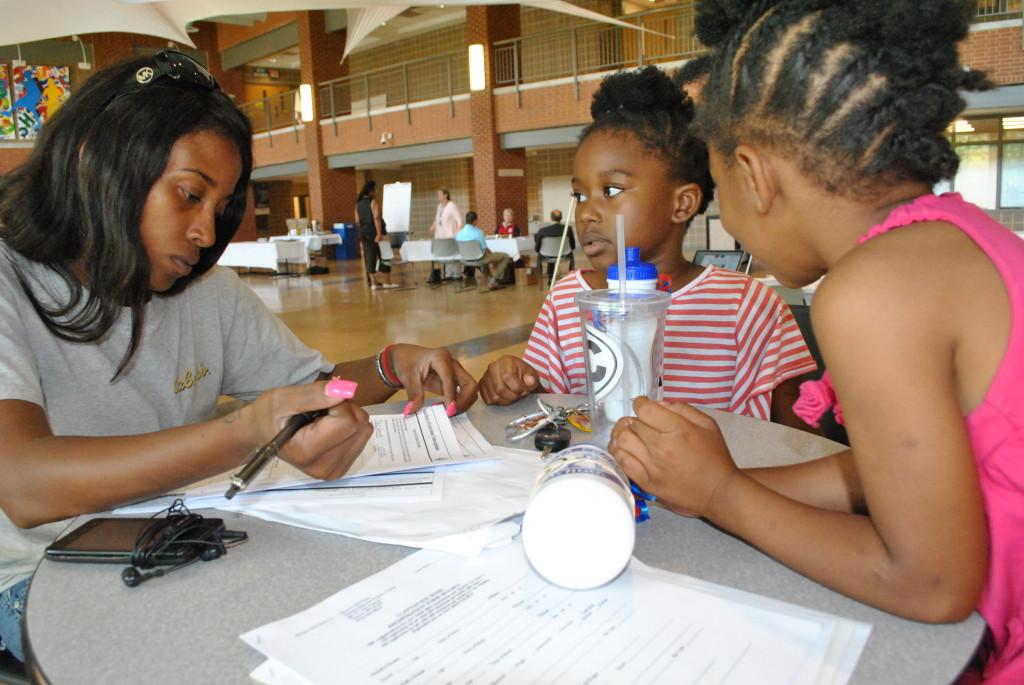 What Clayton Will Do 
The District has made it clear that while there is a legal aspect of the program that still needs to be resolved, everyone's number one priority once the school year starts will be to provide the resources necessary for a smooth transition for all kids.
"We used a math placement test to help us know which course would be appropriate for our incoming high school students," Wilkinson said. "We are prepared to look into what additional supports we need to provide in order to support student success. One of the challenges [when Wellston students came to Clayton] was that the students found the educational expectations here to be much higher. So we need to be thinking about what supports to provide to help students meet our curricular expectations."
For Gutchewsky, one of his main priorities for the upcoming school year is to ensure that all families stay well-informed and connected throughout the entire process.
"I think just making sure that we continue to communicate with the families and that they have avenues for communication," Gutchewsky said. "Even things as silly as learning the homecoming traditions."
And while this program presents countless opportunities for those transferring, many agree that it will also be a great asset to the Clayton community.
"I think anytime you bring people who have different backgrounds together and they share a common goal like academic success and they learn to help each other, it's a real positive for everyone," Gatter said.
At the end of the day, it is clear that everyone in the district has a common goal, and that is to educate.
"I think we should provide every child with the best possible education," Wilkinson said. "Our job is to make sure that every child in our schools receives the rich and rigorous experience that we want them to have and that they have the skills they need to be able to achieve their goals, whatever they may be."
Conclusion
Law section 167.131 intends to reform the equity of the public school system.
However, before the mandate can truly begin bridging the disparity, critical changes must be made to the vague law. Legislators must find the financially sound solution that delivers quality education to all students; a solution that doesn't put the solvency of any district in danger.
But despite the law's shortcomings, it does provide at least a start to a long-term process for public educational reform.
As for now, putting all logistics aside, it is important to not lose sight of what the District ultimately strives for: to inspire each student to love learning and embrace challenge within a rich and rigorous academic culture.
Your donation will support the student journalists of Clayton High School. Your contribution will allow us to purchase equipment and cover our annual website hosting costs.