Robotics Rolls into Wydown
Wydown teacher Brett Kalmes creates a new after-school program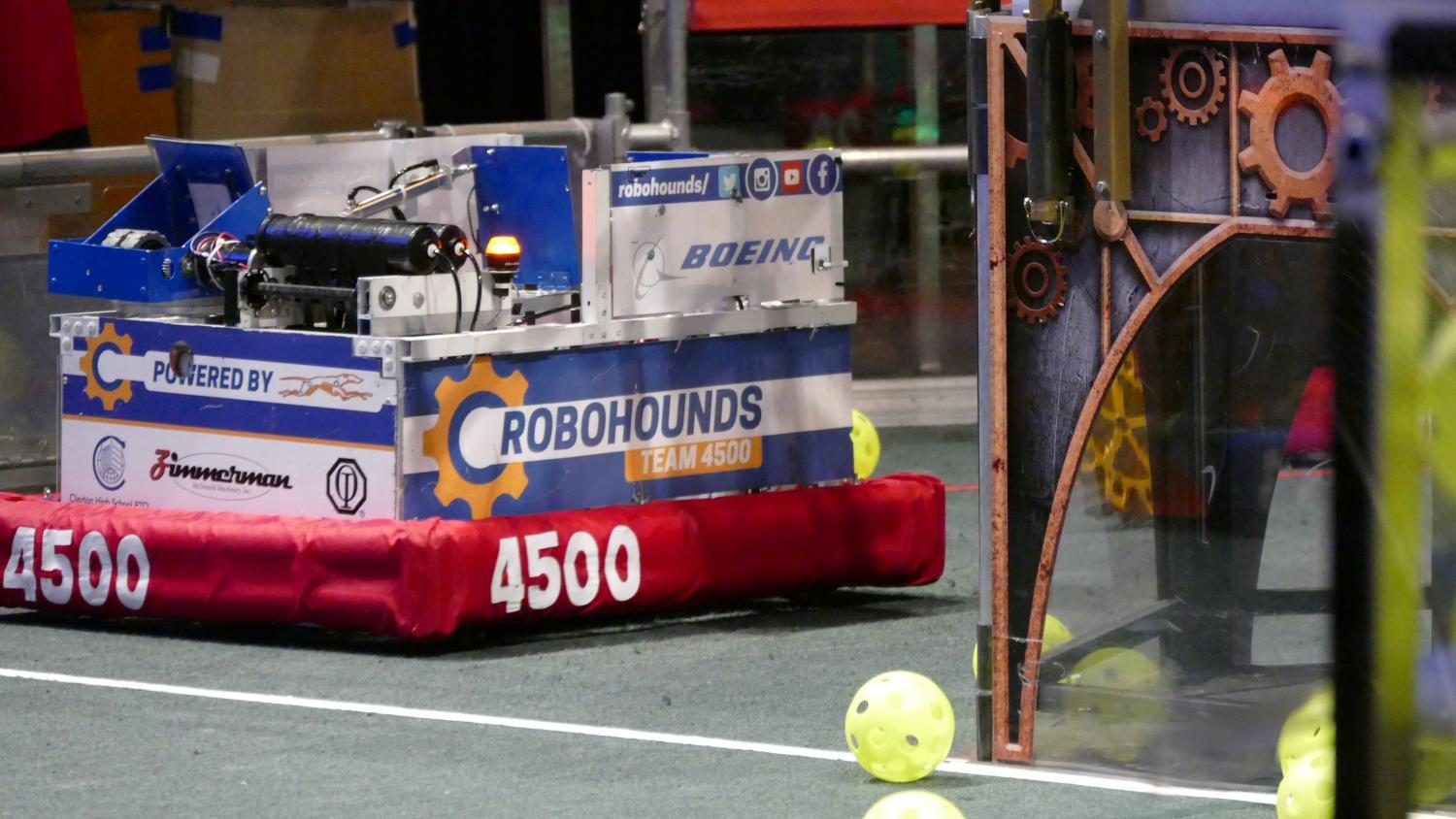 Clayton High School is known for its successful FIRST robotics team, the Robohounds. However, while the high school team is well-known throughout the area (attending the World Championships in 2017), no similar club exists at Wydown Middle School. That will change this school year, when Wydown Middle School will become home to its own FIRST Tech Challenge robotics club. The new team will be organized by Brett Kalmes, the middle school's engineering teacher and a recent arrival to the district. Kalmes has had experience with robotics teams before. Before his arrival at Wydown last year, he ran the FIRST Tech Challenge and FIRST Lego League robotics teams at McKinley Classical Leadership Academy. Kalmes believes that having a robotics team at the middle school level is important. "This is the first time that they've had a robotics program at the school," Kalmes said. "I just want to make sure that there is a good after-school program for them to start out with." He hopes to recruit between fifteen and twenty students for the new club.
The middle school competition, the FIRST Tech Challenge, is more relaxed than its high school counterpart, the FIRST Robotics Competition. Each year, the FIRST organization releases the rules for a specially designed game. This year, the game is based on the Apollo 11 mission. At the high school level, teams have only six weeks to build and test a robot that can play the game. However, at the middle school, competitors have ten weeks to build their robot and are allowed to modify it between competitions, an advantage not permitted to the high-schoolers.
In addition to the extended time frame, the middle school club will operate on a much smaller scale. The high school team has a large budget with a business team devoted to getting grants from companies like Boeing and Monsanto. These grants can be several thousand dollars each, and annual budgets for high school teams frequently add up to over fifteen thousand dollars, a lot for an effort that runs only six weeks each year. The budget for a middle school team like Wydown's is much smaller. The St. Louis branch of FIRST estimates the budget for a first-year team to be around two thousand dollars.
The new Wydown team will be run in a similar manner to the high school's robotics team. The entire organization will be divided into several smaller groups, each devoted to a specific branch of robotics.
"There's an engineering team, a design team, a build team, a coding team," Kalmes said, "and they all have to work together, and also work independently within their groups to solve different problems. They also have to have a team where they look into raising money, they have to put together somewhat of a business plan, and so there are a lot of different aspects that mirror the high school team as well."
In fact, Kalmes envisions significant cooperation with the high school team. He imagines that high school students will travel to Wydown to act as mentors to the younger students, and hopes that middle school students will still want to remain involved in the club after they finish eighth grade.
¨Hopefully we can have that transition where once [the middle schoolers] leave the middle school they'll still want to come back down to [Wydown] and help out, which I think will be really, really good,¨ Kalmes said.
"
There's so many different moving parts to this, and I think that anybody who would like to do it can do it"
— Brett Kalmes
The middle school's Science Olympiad team has been established for several years and is another popular STEM-based after-school program.  Kalmes is not worried that potential roboticists will gravitate there instead. In fact, Kalmes is comfortable with sharing students with the other club. However, he does have some restrictions.
"I will tell the students that if they want to do both that's fine," Kalmes said, "but if we have a competition coming up I expect them to be with me the whole week, and vice versa, if they have a competition for Science Olympiad coming up, I expect them to be with Science Olympiad for the entire week.¨
Building a successful robot requires a complex set of skills. Students must know how to design the robot in 3D modeling software, build parts to exact dimensions and wire motors together. In addition to this, they must be able to program the robot's computer. While these requirements may seem daunting, the students will gain many of the necessary skills at school.
"If they are taking any of my regular classes in the Project Lead the Way pathway, especially the Automation and Robotics pathway, they get a lot of [the necessary skills] from class," Kalmes said. "They learn about mechanisms and gear ratios, and basic building skills. They get to learn about some of [the] mechanisms that get to go into an actual competition robot, which is kind of cool."
Many of the members of the robotics team will have taken engineering classes before. however, Kalmes believes that even students who are not taking his engineering classes can find value in the club.
"It's just [a] good experience to be on a team, work in a collaborative situation. I think it's good for everyone, whether you've done [engineering] or not," Kalmes said. "There are so many different moving parts to this, and I think that anybody who would like to do it can do it."
About the Contributor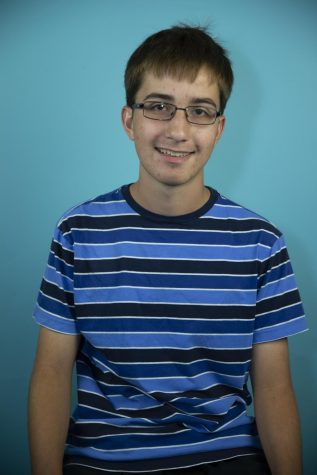 Luka Bassnett, Reporter
Luka Bassnett is a junior at CHS and is starting his second year as a reporter for the Globe. Luka joined the Globe in his sophomore year as a way to improve his writing skills...