Magnify
Captain parent Betsy Sinclair explains a fun and easy new way to make a difference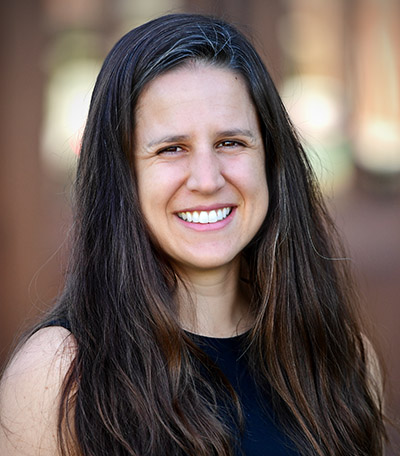 The world is filled with hardship. Issues such as climate change, racial inequality and economic disparities plague our newsfeeds. Many people believe they can't make a difference because they only have one voice and therefore assume that others will speak up for them.
Making change can seem overwhelming, as it requires an abundance of time, money and a revolutionary idea.
What if five minutes spent aimlessly scrolling through social media could be used to make a positive impact in your community instead?
Meet Magnify. Magnify is an online social action network used to make change.
It was started in mid-2018 by a yogi, a data scientist and Betsy Sinclair, a political science professor at Washington University and Clayton parent.
They saw a need to empower people who wanted to make a difference but were not sure how.
Their goal was to make civic engagement "fun, easy and social." In the time it takes to scroll through your Instagram feed or keep streaks on Snapchat, you can create or join a project and make a difference.
To launch a project, users fill out a form detailing either an advocacy campaign, volunteer opportunity or community event. When a project is submitted, users can share it with friends and family.
It does not need to be an extensive network, as Magnify helps these projects take off by matching them with like-minded users. Magnify also supports campaigns by doing research and helping users contact the appropriate government officials or businesses for their projects.
Additionally, Magnify has made engagement fun by "gamifying" the experience. For every action users take, they earn a certain amount of points. The highest scores are displayed on a leaderboard to motivate users to take action.
One might think it takes something as large as the Women's March to make an impact, but according to Magnify founder Sinclair, "With state-level offices and lower and private businesses, research has shown if at least 22 people reach out, usually there is a response. Elected officials don't automatically wake up in the morning and know what people want or need. They need people to tell them. There is a lot people can do if they work together."
In Montgomery County, Maryland, a woman named Fricka Ling wanted to establish curbside composting.
"[Ling] put up a project and shared it with her partner, her next-door neighbor and on the website Nextdoor. She basically had three people on her project," Sinclair said. "But then people from Nextdoor started joining and sharing it with other people. Other people started commenting and adding information, like 'You should change the person that you're contacting,' or 'You should get this report,' and eventually her project grew to have almost 50 members, which is crazy because she only shared it with three people. Then, about a month ago, the County Executive released a survey to all residents asking them what they thought."
While fixing climate change seemed overwhelming, this small action had an effect and helped Ling to feel like she was making a tangible difference.
So far, 18 successful projects have been completed on Magnify. There are over 50 in progress that users can engage with. Projects are wide-ranging.
In St. Louis, another woman wanted to play her small part in affecting climate change.
Through Magnify, she asked Kaldi's Coffee Citygarden to start composting their coffee grounds. They were not sure what to do with the compost, but because the grounds were organic, a local hydroponic farm wanted the compost and regularly picks it up for their farm.
In Ferguson, a user noticed that people were sitting on a turned-over shopping cart and did not have shelter to wait for buses.
This user launched a Magnify campaign asking for benches, bus shelters, and trash cans at five different stops.
Is there a program you want that the high school does not offer? Have you noticed potholes that need to be fixed? Does your community have an unmet need? How do you want to make your community better?
"You know what your community needs," Sinclair said. "Look around and ask yourself, 'What does my community need to be better?' Dream big. Make a difference."