Mr. Thurmon
Mr. Thurmon Stubblefield, a beloved maintenance employee for the Clayton School District, builds a community with the children at the Clayton Family Center
Mr. Thurmon Stubblefield approaches the green room of the Clayton Family Center, the preschoolers in the room immediately flock to the door. Once Mr. Thurmon Stubblefield, known simply as Mr. Thurmon to those at the Family Center, enters their room, his presence is immediately known. The toddlers' shouts fill the air, and they excitedly begin filling Mr. Thurmon in on their day. Some of the preschoolers scramble for a spot on his lap, vying for his attention. After a quick visit and the occasional story, Mr. Thurmon waves goodbye and assumes his regular duties: being the beloved Family Center janitor.
This is a job Mr. Thurmon knows well, as he has performed it for more than 7 years. Mr. Thurmon has been a janitor in the Clayton School District for a total of 16 years: 2 years as a district substitute janitor (filling in at any of the Clayton schools), 7 years as a janitor at the high school, and 7 years at the Family Center. After working for so long at the high school, there was some adjustment to be made.
"When I first got over here it was different because I wasn't used to working with little ones. It was something I had to get used to because the way this building is cleaned is a lot different than the other schools. There's a lot of detail work. But, I really love working here." Mr. Thurmon said.
It didn't take Mr. Thurmon much time to adjust, and he quickly became an important part of the success of the Family Center.
"
"He is responsible for the cleaning and maintenance of the whole building. He does everything inside and then works to make the outside look great too. He does repairs, ensures the playground is safe, and works with the security system. He keeps everything running smoothly. If there's any kind of problem, he's our go-to person.""
— Family Center Director, Debbie Reilly
Mr. Thurmon has also become somewhat of a celebrity at the Family Center. The Family Center hosts an auction for fundraising with parents. The idea, Lunch with Mr. Thurmon got its' start a few years ago. Debbie Reilly explains, "Families pay a fee to have their kids eat lunch with Mr. Thurmon. A lot of kids buy a ticket and have lunch with him. It has become our number one fundraiser." Mr. Thurmon added, "The first year we had maybe 8 or so kids that signed up. The next year, I don't know what happened, but it just grew. This past year we wound up having 18 kids signed up."
After all his years as a janitor, Mr. Thurmon's dearest memories are simple. They are seeing the little, timid toddlers that first enter the Family Center emerge as talkative kids about to enter kindergarten. The preschoolers are also Mr. Thurmon's favorite part of his job. He said, "I could be having a bad day and when you get a little one to come up to you and thank you for doing something, that makes it all better."
To sum up Mr. Thurmon and his contribution to the Family Center, Family Center Director, Debbie Reilly said, "He just adds to the overall joy of the building. All the kids absolutely love him."
Your donation will support the student journalists of Clayton High School. Your contribution will allow us to purchase equipment and cover our annual website hosting costs.
About the Contributors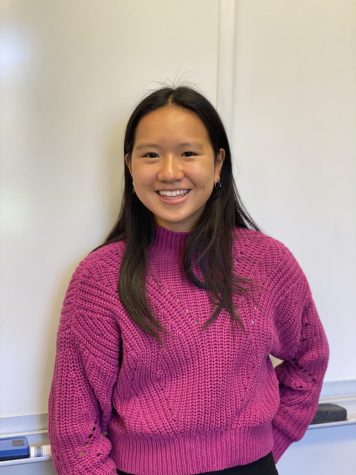 Angela Xiao, Chief Managing Editor
Angela is a senior this year, and this is her third year on Globe! She serves as the Chief Managing Editor this year. Her favorite part of Globe is talking to people from all different...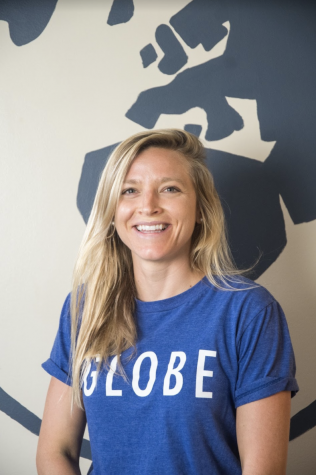 Erin Sucher-O'Grady, Adviser
Erin Sucher-O'Grady has served as the adviser of the award-winning Globe newsmagazine and its online version, chsglobe.com, since 2011. Her work has earned her the Missouri Journalism...